Recent Posts
61
« Last post by Texan7174 on Yesterday at 05:10:29 PM »
Thanks Dave!!
62
« Last post by sterling on Yesterday at 05:07:14 PM »
(1) Red, (3) Coyotes and (2) Grays. Frozen whole Fox $29 each Plus shipping, Rough skinned Fox/Coyotes $35 each plus shipping and fully prepared Fox $65 each plus shipping, Fully prepared and salted Coyotes $75 each plus shipping. The Red Coyote is $65 plus shipping Rough skinned and $95 plus shipping fully prepared and salted.
If interested please PM, e-mail:psterling95607@roadrunner.com, or call (207)247-3989. Thank you, Pete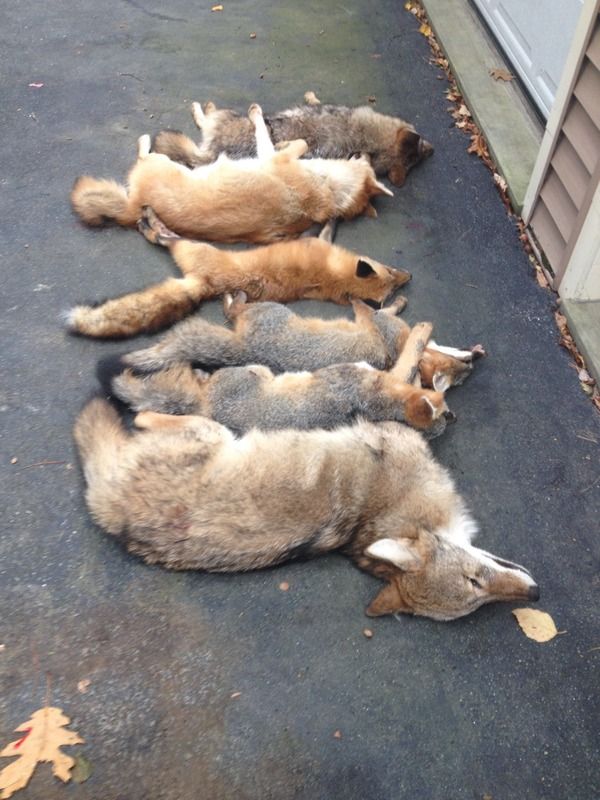 63
« Last post by duxrus on Yesterday at 04:47:30 PM »
I just use regulars painters tape. It just the right amount of stick and cheaper than the blue brand. Also down here in TN I never had any luck with the blue tape sticking. It would just roll right off minutes after application. I assume our high humidity might be the cause.
64
« Last post by TrapAlaska on Yesterday at 04:45:39 PM »
The 60''+ range from 550.00 to 950.00 depending on the set and the price is negotiable. We have a lot of smaller sets available too that have not been posted yet. I will update my post with pictures and prices. I am new here so bare with me
65
« Last post by Paul B on Yesterday at 04:12:04 PM »
Sorry to say but the mount is trash. The first picture is hard to even tell what it is, where the lower lip starts and stops and on what part of the muzzle its on. Is that shaving cream on the chin? As bucknut said, run away and forget what you saw over there.
66
have a heavy furred silver wolf cased everything turned and split wild life gallery tan 73 inches dry tanned from alaska 700.00 plus shipping can text pics 610-308-1578 thanks
67
« Last post by boone90 on Yesterday at 04:03:30 PM »
Thank you to everyone for the kind words, it is very much appreciated....finally got that pintail to upload
68
« Last post by boone90 on Yesterday at 04:02:04 PM »
Pintaik
69
Found 'em! On the Tohikhon website. Thanks a bunch. Now one more question, they come in blue with black pupil or blue with a very light blue pupil, which they call Albino. Does the deer I have sound like an albino or not? The customer does not recall, so I suppose its rather trivial at this point. The black pupil seems to look better, but if it is an albino, I certainly want it to be correct.
70
« Last post by Beaverman on Yesterday at 03:54:20 PM »
You could also contact your state's fur trapping association. Trappers can be a great source of carcasses!! Especially if you are willing to pay a few dollars.