$32,250 in Cash Prizes!
Over $40,000 including other awards
The World Taxidermy and Fish Carving Championships® will be offering $32,250 in cash awards for the 2019 competition! This cash award amount was possible because of donations made by Big Rock Sports and Head Quarters Taxidermy Supply. They will be recognized as the major award sponsor of the 2019 World Shows.
This record award total for a US World Taxidermy Championship® could not have been reached without the continued support of donations from nine other companies in our industry, plus the World Show Award Fund. Most of them have been award donors since 1997 and their continued supportive contributions have been one of the majors reasons the World Shows have had years of success. Ohio Taxidermy Supply has increased their contribution and donated $5,000 that will cover the cash awards for the Best All-Around competition for a fourth time, as well as the Taxidermy Sculpture Divisions. Tohickon and KL Glasaugen glass eyes have lead this group since 2005 with contributions of over $3,000.00 each show. This year, the will contribute $4,000.00 to the Collective Artists Division winners.
Contributions from these leading suppliers over the years have totaled in the tens of thousands and they will also be recognized throughout our marketing and during the show as always. In addition to Big Rock Sports and Head Quarters, they are Ohio Taxidermy Supply ($5,000), Tohickon Glass Eyes and Karl Lange Glasaugen ($4,000), Payer Eyes ($1,500), McKenzie Taxidermy Supply ($1,000), Wildlife Artist Supply Co. ($1,000), Midwest Fur Dressing ($1,000), Research Mannikins ($1,000), Sugar Pine Woodcarving Supplies ($1,000), The Wildlife Gallery ($1,000), and the World Show Awards Fund ($2,700). New contributors for 2019 include Coppersmith Global Logistics ($1,000), Mohr Taxidermy Specialties ($1,000), and Specialty Wood Products ($1,000).
Since the World Taxidermy Championships® started its cash award program in 1995, offering at that time a grand total of $5,000.00 which I budgeted from show earnings, the show went from being a big show to a tremendous show, pulling in competition entries of between 550 and 700 entries each year. In 1997 the cash awards increased to $21,000, and from the 1999 show to the 2013 show it has been $25,000. In 2015 it was $32,000 and in 2017 it was be $36,000. At the United States World Shows we have now given away over a quarter of a million dollars.
These significance contributions affect the functions of this show in many other ways other than the funding of this large cash award pool. It allows the show to grow without increasing costs to those attending. Other award costs that are not publicized, like awards plaques, and ribbons for each show, cost over $6,500. The gold, silver, and bronze Akeley medallions that are given cost over $3,000 for each show. With the increase in cost of plaques, ribbons, medallions, and many other show expenses, it was becoming more and more difficult to hold the registration prices the same from year to year and continue to add supplemental funding to the cash awards. This year we have reduced registration to the same level that it was in 1997 and no increases have been attached to competition entries. Please let these generous vendors know their contributions are appreciated.


All Cash Awards
COMPETITORS' AWARD: $14,750.00 CASH
$7,500 from Head Quarters and Big Rock Sports
$2,750 from The World Show Award Fund
$1,500 from Payer Eyes
$1,000 from Mohr Taxidermy Specialties
$1,000 from Coppersmith Global Logistics
$1,000 from Midwest Fur Dressing
MASTER DIVISION:
• First $4,000.00
• Second $3,000.00
• Third $1,500.00
• Fourth $7501.00
• Fifth $500.00
PROFESSIONAL DIVISION:
• First $2,000.00
• Second $1,500.00
• Third $750.00
• Fourth $500.00
• Fifth $250.00


COLLECTIVE ARTISTS DIVISION: $4,000.00 CASH


$4,000.00 from Tohickon Glass Eyes and Karl Lange Glass Eyes
• Best in World Collective Artists winner: $1,000.00 cash
• Each first-place winner in the 6 categories: $500.00 cash


THE SIMON BLACKSHAW AWARD FOR THE JUDGES' CHOICE BEST OF SHOW: $1,000.00 CASH
$1,000.00 from Research Mannikins
• Judges' Choice Best of Show: $1,000.00 cash


CARL E. AKELEY AWARD: $1,000.00 CASH
$1,000.00 from WASCO
• First Place Akeley Award: $1,000.00 cash


BEST ALL-AROUND TAXIDERMIST: $3,000.00 CASH
$3,000.00 from Ohio Taxidermy Supply
• Best All-Around Taxidermist Master Division: $2,000.00 cash
• Best All-Around Taxidermist Professional Division: $1,000.00 cash


BEST PROFESSIONAL ENTRY: $1,000.00 CASH
$1,000.00 from McKenzie Supply
• Best Entry from Professional Division: $1,000.00 cash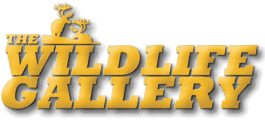 BEST INTERPRETIVE TAXIDERMY ENTRY: $1,000.00 CASH
$1,000.00 from The Wildlife Gallery
• Best of Division $500.00
• Second of Division $300.00
• Third of Division $200.00


LIVE TAXIDERMY SCULPTURE AWARDS: $1,500.00 CASH
$1,000.00 from Ohio Taxidermy Supply
$500.00 from The World Show Award Fund
• Best in World $800.00
• Second $500.00
• Third $200.00


PRE-SCULPTED TAXIDERMY AWARDS: $1,000.00 CASH
$1,000.00 from Ohio Taxidermy Supply
• Best of Category Gamehead $500.00
• Best of Category Lifesize $500.00


THE NEW HABITAT DIVISION AWARDS: $1,000.00 CASH
$1,000.00 from The World Show Award Fund
• Best Overall Habitat Entry (selected from the Best entry in each level) $500.00
• Best Open Level Entry $200.00
• Best Master Level Entry $300.00


FISH CARVING BEST IN WORLD AWARDS: $2,000.00 CASH
$1,000.00 from Sugar Pine Woodcarving Supplies
$1,000.00 from The World Show Award Fund