3-D Taxidermy Gallery
Put on your McDonald's 3-D glasses and view these 3-D taxidermy images. Any red-blue glasses will work (red goes on left eye). Enjoy!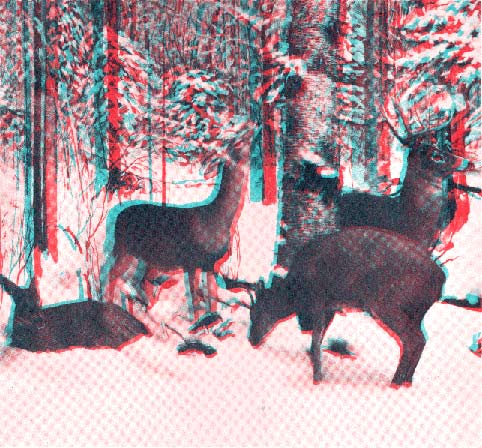 Whitetail Deer by Carl E. Akeley
"Winter" from the 1898 "Four Seasons" deer dioramas at the Field Museum, from "The Animal Kingdom", published in the 1930's by Orthovis Company, Chicago. Image courtesy the Stephen Rogers amazing collection of historical taxidermy publications.
3-D Boar | 3-D Bobcat | 3-D Deer | 3-D Lifesize deer | 3-D Shoveler | Akeley Deer| Akeley Sheep
Copyright 2003-2013 Taxidermy.Net, LLC. All rights reserved.