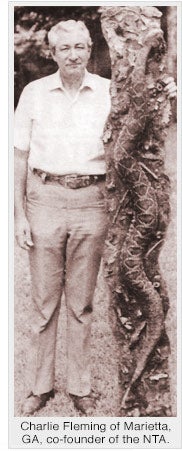 Now entering its 43rd year, the National Taxidermists Association is currently perceived by many to be in a state of turmoil. To younger members and people who have just starting to follow the story, it may seem like the arguments over by-laws, record keeping, fund dispersement and opposing factions are a relatively new problem. But here's a news flash: It has actually been like this for as long as the NTA has been in existence.
I have always supported the NTA and love what it stands for, which makes episodes like the recent ones especially troublesome. I have dear friends on all sides of these issues. It is always painful to watch family members fight, but in any group of more than one person, you will eventually have disagreements. It has been said that taxidermists don't play well together, they are loners, used to being their own boss, and have the inflated pride and egos so common in artistic people. Perhaps that is why getting 18 taxidermists on the same page sometimes can be a frustrating as herding cats.
With everything that is going on, I recently found myself reading an early history of the NTA that was written first-hand by one of the principals who was right in the middle of it all, the great Charlie Fleming of Georgia. Before his untimely death in 1991, Charlie gave me this manuscript detailing the story of the first decade of the National Taxidermists Association. After recently rediscovering this text, I felt compelled to share it with readers of this blog. Here is the first installment, for the years 1971 through 1976.
History of the National Taxidermists Association
by Charles E. Fleming
In 1971, Mr. Charles Haynes of Poplar Bluff, Missouri, contacted Mr. Tim Kelly, Editor, American Taxidermy Magazine, for information in forming a taxidermy association. Mr. Kelly suggested he contact Mr. Charlie Fleming, Marietta, Georgia, in regard to the Georgia Association which was started in 1967 and 1968. Charlie Fleming sent Mr. Haynes all the criteria used in setting up the association. Mr. Haynes then started activity on forming the Missouri Taxidermy Association (later adopted as the National Taxidermists Association).
PILOT MEETING — APRIL 1972
The first pilot meeting was held in Poplar Bluff, Missouri, in April 1972, with approximately 20 people attending. Many things were discussed, ideas, etc., but nothing really concrete.
CONVENTION — SEPTEMBER 26, 1972 — POPLAR BLUFF, MISSOURI
The second meeting, and first convention, was held September 26, 1972, at the Fairgrounds in Poplar Bluff, Missouri. Many supply companies rented booth space to display and sell their supplies. This was really a very crude and inappropriate place for a convention, but it was a start. The first demonstration of painting a fish was attempted there, but failed miserably due to confinement of space. The paint fumes were so bad nobody could stand and watch.
A meeting was held in a room furnished by a bank in Poplar Bluff, and the first attempt at selecting officers for the association was started. Many people spoke at this gathering. Some of the most outspoken people were Paul Schwarz of St. Louis, Missouri; Mike Maurice of Portland, Oregon; Charles Fleming of Marietta, Georgia; Bert Van Dyke of Woonsocket, South Dakota, and there were several others.
Mr. Haynes was selected to run the association the first year by those attending the meeting, since he had initially started the association. Mr. Haynes selected people from the attendance to help him the first year. The first By-laws were written by Onno Van Veen, and voted on by those at the meeting at Poplar Bluff, Missouri.
The official start of the Taxidermists Association had: Charlie Haynes, President, and Wanda Cooper, Secretary-Treasurer. The Board of Directors, selected by Mr. Haynes, were: Onno Van Veen, Denver, Colorado; Charlie E. Fleming, Marietta, Georgia; Bob Davis, Fort Myers, Florida; L. J. (Bert) Van Dyke, Woonsocket, South Dakota; Sam Touchstone, Bossier City, Louisiana; Ken Motyka, Ludington, Michigan; Paul Schwarz, St. Louis, Missouri; Norm Meyer, Cincinnati, Ohio; and Dick Christoforo, Revere, Massachusetts.
Many problems arose during this first year. Our Secretary-Treasurer, Wanda Cooper, resigned April 4, 1973, due to conflict with the president over the opening of another bank account that required only the president's signature to withdraw funds — all booth fees from NTA-1973 were to go into this account. (Letter of resignation to the Board and President, May 16, 1973). Several other problems arose that were gradually worked out.
BOARD MEETING — MAY 18, 1973
A board meeting was held in St. Louis, May 18-19, 1973. Meeting rooms were set up by Mr. Paul Schwarz for Charlie Haynes, President. Those in attendance at this meeting were: Charlie Haynes, President; Lola Haynes, Paul Schwarz, Onno Van Veen, Bert Van Dyke, Norm Meyers, and Ken Motyka. Some of the other board members could not make this meeting. Among some items discussed were too many basement bandit-type taxidermists operating throughout the land; updating By-laws; pricing for your work; and replacement of president should death or something else remove him from office. Also decision was made to hold next convention and board meeting in Owensboro, Kentucky. Another item discussed was a contest of our members to design an emblem for our new organization.
CONVENTION — AUGUST 17-19, 1973 — OWENSBORO, KENTUCKY
The second convention was held in Owensboro, Kentucky, August 17-19, 1973, in the National Guard Armory. There were quite a lot of taxidermists attending, also many suppliers of taxidermy material rented booths. Several new members joined the NTA. There was quite a bit of dissension at this meeting due to the president and board of directors being alienated from each other, and generally over the lack of communication, records, etc.
It was decided that nominations and elections of president, officers, and some of the board members take place at the convention. Nominations were accepted from attendance, and each candidate stood on the stage and addressed the members, giving their name, occupation, and what they would like to do for NTA. Ballots had been printed up special for this election. Each member was given a ballot with list of candidates. The ballots were collected and counted by Pearl Henderson and three others at the convention. New officers elected were: Onno Van Veen, President (defeating Charlie Haynes); Charlie E. Fleming, Vice President; Paul Schwarz, Treasurer; and Nancy Motyka, Secretary. Board of Directors elected was: Joe Bruchac, Greenfield Center, New York; Dan Chase, Baker, Louisiana; John Cook, Biloxi, Mississippi; Bob Davis, Fort Myers, Florida; Charles Haynes, Poplar Bluff, Missouri; James Mackrell, Concordville, Pennsylvania; Norman K. Meyer, Cincinnati, Ohio; Ken Motyka, Luddington, Michigan; Joe Rice, Columbus, Ohio; and L. J. Van Dyke, Woonsocket, South Dakota.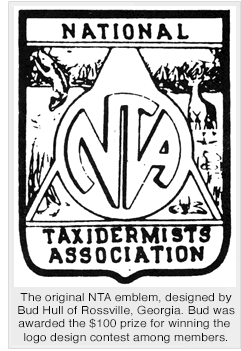 This was the last time nominations and elections were held at a convention. It was later adopted by the Board of Directors that all future elections be done through the mail. in this manner, every member would have a chance to vote for their choice.
The logo emblem for the National Taxidermists Association was selected from many entrants at the Owensboro Convention. The judges were artists selected by Mr. Haynes. Bud Hull, Rossville, Georgia, was chosen winner.
BOARD MEETING — OCTOBER 6, 1973
The first Board Meeting after the convention was held in St. Louis, Missouri, October 1973. Copy of the first Treasurer's Report, and condensed Minutes of the October Board Meeting are inserted here as part of this report:
FINANCIAL STATUS REPORT — OCTOBER 6, 1973 (INCOMPLETE)
As of the above date, NO funds or financial records were turned over to the duly elected Treasurer, other officers, or Board members. An unaudited "balance sheet" dated August 10, 1973, showing a bank balance of $1110.04, was furnished to the Board of Directors on August 18, 1973.
At the convention in Owensboro, 128 members renewed their memberships, some at $7.50 and some at $10.00. On August 19, 1973, the Board of Directors authorized Mr. Haynes to pay all outstanding bills (including remaining convention bills).
Starting with "no bank balance" August 20, 1973, the new treasurer has received two checks from new members (hand-carried to the board meeting by one director), a cash donation of $100 for emblem design contest, plus cash donations in excess of $80.00 by the board members.
Mr. Paul Schwarz, Treasurer, was authorized to pay Mr. Bud Hull (winner of NTA emblem contest) $100.00.
No other specific payments were authorized at this time.
Since August 19, all bills (except one dated prior to convention) and all expanses have been paid out-of-pocket by the officers and board members.
FOOTNOTE: Not later than the 1974 convention, hopefully sooner, a detailed financial statement commencing August 20, 1973, will be made available to all members in good standing.
CONDENSED MINUTES OF THE OCTOBER BOARD MEETING
All officers and all directors were present for a Board Meeting held in St. Louis, Missouri, October 1973, where Charles L. Haynes, founder and first president of NTA, was presented with a suitably engraved wall plaque in recognition of his greet contributions made on behalf of the NTA. Both Mr. Haynes and his wife Lola were warmly applauded, end by unanimous vote given lifetime memberships.
Minutes of the Board Meeting held immediately after the close of the convention were read and discussed. Correspondence received by the officers end Board was read, discussed, and acted upon.
A lengthy discussion of the By-laws followed, including possible enlargement of the Board. For sound and practical reasons, the Board voted unanimously not to enlarge the Board at this time. A few changes in the By-laws were adopted, including term of the Board of Directors members only, assuring "staggered terms" for the Board of Directors (not officers), and orderly transfer of responsibilities.
The subject of conventions was discussed in minute detail after due consideration of possible locations (which had been thoroughly checked out), and the convention dates, site, and proposed agenda were approved.
The remainder of the meeting was devoted to discussion of: publicity, membership, finances, aims and goals of NTA; and a great deal of time was devoted to methods of nominations, elections, and ballots. A new procedure was adopted whereby it is possible for any member to nominate, and for all members to vote by mall. Votes to be received and tallied by an accounting firm. The Secretary of the NTA will open the officially sealed envelope received from that accounting firm at the convention, and announce the results of the election.
During Mr. Van Veen's administration, there were no operating funds. Norm Meyer, Charlie Fleming, and Paul Schwarz gave $120 in order to have funds in the Treasury. Jonas Bros. of Denver, Colorado, took financial care of all expanses incurred by NTA, such as printing, postage and many other items. Mr. Jonas was especially tolerant of Onno Van Veen's time being used by NTA while on Jonas' payroll. Later on, the NTA was able to repay Jonas Bros. all the money they had spent keeping the NTA solvent during the second year of operation. The NTA, through the efforts of Paul Schwarz and Onno Van Veen, became incorporated as a non-profit organization on November ll, 1973, in Jefferson City. Missouri.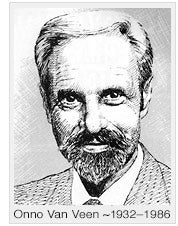 The articles of incorporation were signed by Onno Van Veen, Charles E. Fleming, Paul C. Schwarz, and Nancy Motyka. The National Taxidermists Association was then officially registered as a perpetual non-profit organization. President Van Veen registered our trademark, which was adopted for use on all stationery and official papers of the organization.
BOARD MEETING — APRIL 5, 1974
The second Board Meeting was held in Denver, Colorado, April 5-6, 1974. This meeting ran into the wee hours of the morning, but many important issues were resolved. One paragraph in the letter to the Board from President Van Veen was, "Keep in mind that we have no convention funds, a small treasury, no registration fees to work with, little volunteer labor, and we must keep paid labor down to the very minimum because we just can't afford it." (All Board Members and Officers were paying all their expenses, and had been since the beginning of NTA.)
CONVENTION — AUGUST 1974 – LEWISBURG, PENNSYLVANIA
The third NTA Convention was held at Bucknell University under the chairmanship of Luther Ertel, who did a magnificent job. An interesting sidelight about this convention was that Mr. Ertel and Mr. Van Veen were in frequent phone contact, and even personal contact, pertaining solely to the fact that financial commitments had been made for the convention without guarantee that funds would be available when it came time to pay the bills! The future of NTA, as well as personal investments, were at stake! Had the convention been a failure, Luther Ertel, Onno Van Veen, and the entire Board of Directors would have had to come up with the money. Far from being a financial disaster and possible ruin of the NTA, the convention actually made a profit, enabling the Treasurer to pay off all debts incurred, and still have some money in the bank. The new NTA was finally in the black, and has been to this date (July 2, 1980).
For this convention, the President and Board asked Charlie Fleming to secure some good taxidermists to give demonstrations. Mr. Fleming secured some outstanding taxidermists for these demonstrations. Joseph Hurt of Fernbank Science Center in Atlanta, Georgia, gave a demonstration on mounting a pheasant and squirrel in two separate demonstrations. (Joe Hurt paid all his own expenses to the convention as a favor to NTA and Charlie Fleming.) Bud Jones gave a demonstration on mounting a deer head. With Bud's constant cracking of jokes and needling of Charlie Fleming, these demonstrations were a huge success. Charlie Fleming did a slide presentation on the mounting of a fish. These demonstrations were warmly appreciated by the audience. This was actually the first time the NTA had held worthwhile demonstrations under ideal conditions.
At this convention, the following were elected: Joe Bruchac, President; Luther Ertel, Vice President; Nancy Motyka, Secretary; and Paul Schwarz, Treasurer. Board of Directors: Dan Chase, John Cook, Bob Davis, Charles Fleming, James Mackrell, Ken Motyka, Edward B. Shaw, Onno Van Veen, and L. J. Van Dyke.
GENERAL MEETING — AUGUST 14, 1974
Treasurer gave report that treasury was started with zero balance, except for $120 donation. At the end of the fiscal year, an audited report to the Directors showed a balance of approximately $4000. With new dues coming in, roughly $6000 would be turned over to new Treasurer. This was due primarily because the convention was self-supporting, and not coming from members' dues.
BOARD MEETING — AUGUST 15, 1974 — AT THE CONVENTION
This meeting was held at Bucknell University while Onno Van Veen was President – the day before the new President and Board of Directors were to take over. General discussion about trials and errors during past year … the pitfalls encountered trying to set up a convention, such as speakers and demonstrators canceling out at the last minute. Secretary gave a detailed report, and Treasurer gave financial report. Other highlights included detailed report from Convention Chairman, Luther Ertel. All reports were repeated at the General Business Meeting the next night. Board complimented Mr. Van Veen, Mr. Schwarz on their convention. Charles Fleming told the Board he had written a letter to Mr. Jonas thanking him for allowing Mr. Van Veen all the time, etc., to carry on NTA affairs. Mr. Norm Meyer with others was selected to start searching for a Hall of Fame site. Several convention sites were presented to the Board. Biloxi, Mississippi was decided on, with John Cook as Chairman, assisted by Bob Davis and Charlie Fleming. Again, Charlie Fleming was selected to secure people for demonstrations at Biloxi.
BOARD MEETING — AUGUST 17, 1974 — AT THE CONVENTION
Mr. Bruchac called his first Board Meeting after the banquet Saturday evening. Highlights of this meeting were discussing future convention sites, and what could be done to improve conventions in the future. One discussion that generated into a heated affair was moving secretarial duties to the office of the President. lt was finally resolved that the Secretary could hire an extra person to assist in keeping all events pertaining to the association current. it was discussed at this meeting to see if current dues would cover administrative expenses. Remember, at this time, everyone serving paid all their expenses. it was voted that the next Board Meeting be held in Washington, D.C., so we could get the Department of interior involved. Meeting was scheduled for October 25-26, 1974, with final decision left to President.
BOARD MEETING — OCTOBER 26, 1974 – WASHINGTON, D.C.
Those present for the meeting were Joe Bruchac, Luther Ertel, Paul Schwarz, Nancy Motyka, Onno Van Veen, Charles Fleming, Bob Davis, John Cook, Ed Shaw, Jim Mackrell, and Ken Motyka. Absent were Norm Meyer, Dan Chase, and Bert Van Dyke.
The meeting was called to order by President Bruchac at 8:30 a.m. Many issues were discussed: decals, patches, profits on conventions, paying our accounts on time, keeping the NTA on a sound financial basis. Dan Chase and Bert Van Dyke arrived later in the morning. It was decided to drop the associate membership. Luther Ertel gave a very detailed report of past convention. lt was decided to advance the 1975 Convention Chairman $1000 as operating capital to begin setting up 1975 convention. Votes were taken to amend sections of the By-laws. Several important amendments were made — among them, Article XI to read: "No member shall be allowed to sue the organization for any reason." Preparation was made for discussion with Clark Bavin, Chief of Law Enforcement, Department of the Interior.
Dan Chase asked for financial aid to secure members. It was voted to advance him $100 to defray postage expense. John Cook reported progress of 1975 Convention to be held in Biloxi, Mississippi. Bob Davis and Charles Fleming were appointed as his committee and assistants. Paul Schwarz reported he had registered the organization with IRS as a non- profit organization, and had received federal number. It was moved by Dan Chase that the Board of Directors be increased from 9 to 12; Van Veen seconded, motion carried.
The Advisory Committee presented a proposed statement of purpose. These are recorded in the minutes of the Board Meeting in Washington, D.C., October 26, 1974, pages 4-9. Hall of Fame discussed, also future rules for nominees for office to submit photo and resumé so members would know for whom they are voting. Meeting adjourned at 11:50 p.m.
BOARD MEETING — APRIL 4, 1975 — BILOXI, MISSISSIPPI
Meeting was called to order at 9:25 p.m. by Joe Bruchac at the Sheraton Motor Inn.
Paul Schwarz advised meeting was out of order to convene on the 4th, and advised meeting was to be held on the 5th and 6th. Motion was made that, for future meetings, President notify everyone 30 days ahead. Since majority of Board was present, it was decided to proceed. Those present were Joe Bruchac, Luther Ertel, John Cook, Charlie Fleming, Bob Davis, Paul Schwarz, Jim Mackrell, Onno Van Veen, Ken and Nancy Motyka. Usual reports made. Several important items were voted on, such as transfer of unused funds to CD accounts. Motions were made pertaining to forthcoming convention to be held at same hotel, and to spend some money for pins, buttons and decals to sell at convention. Luther Ertel brought up the subject of travel expenses for Board members. This was discussed and discussed, and no action taken. (Note: All officers and Board of Directors were still paying own expenses to all meetings.) Dan Chase arrived. The meeting adjourned at 12:30 a.m. to be reconvened at 9:00 a.m. next morning.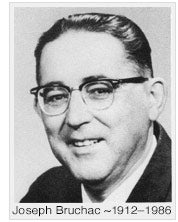 Meeting started at 9:15 a.m., April 5, 1975, with all Board members present. A motion was made to have two signatures on checking account for Convention Chairman. Convention discussion: Booth rates remain as proposed by the committee, which consisted of John Cook, Bob Davis and Charlie Fleming. Tour was given of convention facilities. Courtesy rooms were to be given to those giving demonstrations at the convention. Motion made to spend some NTA money on gun control pamphlets to send to members. It was also moved to give $500 to NRA, NASCAP, NSSF, and Council for Concerned Sportsmen to use toward legislation. After much discussion, vote carried. Plans were discussed for 1976 convention. Luther Ertel extended invitation to return to Bucknell, and he would chair the convention. President was questioned about membership book. Board adjourned at 7:00 p.m. for supper and. reconvened at 11:10 p.m.
A letter was read from Charlie Haynes, and a general discussion followed. A motion was made that President Bruchac write a letter to Charlie Haynes to cease and desist from further harassment of NTA, or the Board would take further action against him. Luther Ertel moved that the President write this letter. Ken Motyka seconded it. Motion carried.
Clark Bavin, Chief Law Enforcement Agent, USFW Department, Washington, D.C., wrote several letters following Board Meeting in Washington. He said that, when a taxidermist gets stuck with a bird not claimed by a customer, it is his own and can be given away. It is not necessary to keep a tag on it. President was asked to send copies to Board members, and put it into newsletter to members.
Jim Mackrell moved that, starting with next Board meeting, NTA reimburse the Directors for travel expense, and for this to be submitted to membership to vote yes or no in the next general meeting. Paul Schwarz seconded it, and asked to amend it to limit it to two Board Meetings, not including convention, and not to exceed 10¢ a mile. Motion carried. Ethics was next discussed; with long general discussion. it was decided, in case of repeated offenders, to notify them that, if the trouble is not settled in a specified number of days, it will be published in an official newsletter of the NTA. Motion carried.
Van Dyke moved that meeting be adjourned at 12:20 a.m.
The Board later met, in the absence of Ken and Nancy Motyka, and passed the following motion: lt was moved by Luther Ertel and seconded by Jim Mackrell that NTA reimburse Nancy Motyka in the amount of $200 for special and unusual travel expenses incurred by her in order to be on hand at the Biloxi Board of Directors' Meeting, April 4, 1975. Treasurer directed to refuse any attempt to return the check. Motion carried with no dissenting vote.
CONVENTION — AUGUST 21-23, 1975 — BILOXI, MISSISSIPPI
John Cook, Chairman; Bob Davis and Charlie Fleming, Assistants. This convention was a real nice affair. There was a large attendance and good programs. Some demonstrators had cancelled out at the last minute, but Charlie Fleming secured replacements.
Bud Jones again gave a fine demonstration on mounting a deer head. Jackie Jones demonstrated how she did an open mouth mount, and how she did the finish work on a bobcat and on a deer head. Bob Berry, a newcomer to our association from California, did an outstanding demonstration on painting fish. Joseph Hurt again mounted a pheasant. Most of the attendance seemed highly impressed. The National Taxidermists Association conventions were beginning to take on an air of professionalism, well conducted and well organized. The Gulf Coast was a beautiful place, and John Cook had set it up so any NTA member could go deep-sea fishing. Many did and were very successful in catching fish. The food and entertainment were outstanding. Saturday night after the banquet, the CPA opened the envelope to tell who was elected for the next term. Bob Davis was elected President, and Charlie E. Fleming, Vice President.
BOARD MEETING — AUGUST 23, 1975 — BILOXI, MISSISSIPPI
After calling meeting to order, outgoing President Bruchac turned the gavel over to newly elected President Bob Davis. Board members and officers present were: Bruchac (honorary as Past President), Dan Chase, John Cook, Bob Davis, Charlie Fleming, Luther Ertel, Jim Mackrell, Paul Schwarz, Bert Van Dyke, Onno Van Veen. Newly elected officers for 1975-76 introduced were Marion Bruchac, Secretary, and Directors Joan Gitting, Bud Jones, Norm Meyers, and Wm. Lee Birch. (Birch was not present as he was on a safari in Africa.) Mr. Archie Phillips, invited as a guest by the Board, discussed the new anti-hunting film, "Guns of Autumn," to be shown on TV early in September. He gave ideas as to what could be done to combat this type of anti-hunting propaganda.
After Mr. Phillips left, President Davis took over meeting, and directed John Cook to have his bookkeeper remove all signatures from ballots and then forward them to new secretary. President was to contact and instruct Nancy Motyka, outgoing Secretary, to forward all records, certificates, l.D. cards and supplies to new secretary.
Motion by Onno Van Veen, seconded by Jim Mackrell, that all Board Members receive 5 cents a mile to help cover some of the expenses of attending the second annual meeting (not including the convention). Motion carried.
Cook reported that 345 had attended the buffet supper served on Thursday night, and over 400 attended the Saturday night banquet. He also stated he had over $12,000 in the convention fund, subject to payment of outstanding bills. A final accounting to be made at the October meeting.
Many other items voted on, such as bonding of convention chairman, secretary and treasurer for $20,000 each. Bob Davis resigned his directorship, and L. F. Lee of Virginia was appointed by the Board to finish his one-year term. Meeting adjourned at 12:30 a.m.
BOARD MEETING — JANUARY 31, 1976 — ST. LOUIS, MISSOURI
President Davis called meeting to order at 9:00 a.m., with 14 board members present. Treasurer reported after all preliminaries, current assets were $16,303.00. Vice President Fleming gave report on federal laws and regulations. General discussion that letter be written on NTA stationery and used as, a form letter, containing the aims and purposes of NTA. Motion made and seconded. President Davis asked Vice President Charlie Fleming to draft such a letter and forward to him.
Dan Chase requested 15 minutes to address the Board. At this time it was deemed necessary for Board to go into Executive Session, after Vice Chairman Fleming made the motion when Dan Chase began. Motion carried, and President declared meeting to be in Executive Session.
John Cook gave final report on Biloxi Convention. He reported after all expenses a total profit of $1579.51. Many other discussions and motions made during day. Gavel turned over to Vice President Fleming during noon meeting, as President had lost his voice. After a lengthy meeting, it was decided to adjourn at 5:45 p.m.
BOARD MEETING —— APRIL 24, 1976 — FORT MYERS, FLORIDA
The meeting was held at Rodeway Motel, Fort Myers, with 14 Board Members present. President Bob Davis called meeting to order at 9:15 a.m. Reports given on last meeting and on those unable to attend this meeting. Vice President Fleming had sent a tape recording to be played at the Board meeting giving his report on assignments and why he could not attend meeting. His mother was in Emory Hospital in Atlanta, Georgia, not expected to live. Mr. Fleming felt he could not leave due to these circumstances. This tape was not played due to a mix-up in communications by member delivering tape. President Davis read two letters from Vice President Fleming concerning federal game laws, and a letter from Mr. Greenwalt, U.S. Fish and Wildlife Service.
Treasurer's Report read — total assets $13,619.40.
Discussion on membership book and when it was to be mailed out. It was decided membership books be mailed out First Class. Motion made by Joe Bruchac, seconded by Jim Mackrell, and carried, that membership year be changed to run from January to December 31. Mr. Ertel gave report on the upcoming convention. Convention Chairman suggested a Board meeting be held at the convention in Lewisburg, Pennsylvania, on Wednesday night, August 11. (No time was set.) Other motions made, such as mailing out convention packages. Motion made by Dan Chase, seconded by L. F. Lee that $100 be allocated to consult a lawyer concerning what can be done legally to take care of complaints against NTA members or suppliers. Carried.
Motion by Wm. Lee Birch, seconded by Luther Ertel, for NTA to furnish $1.00 per member donation to Safari Club International Hunting Film Fund by donating $1000 more. Also to ask all members to donate $1.00 each or more to NTA Treasury, if they believe public should be educated to the role the hunter plays in our ecology, economy and recreation. With a total donation over $1000, NTA will be entitled to group recognition on the trailer of the film as a sponsor. Motion carried. The Ohio Chapter SCI provided the NTA with a copy of the film, "The Right to Hunt," which is available to members for public showing.
Motion made by Wm. Lee Birch, seconded by Bert Van Dyke, to save expense by having future meetings at the most centrally located city having a major airport accommodating the majority of Board members. Motion by Onno Van Veen, seconded by L. F. Lee, that up to $500 be spent on membership drive. Motion carried. Membership drive turned over to Dan Chase.
Report on Hall of Fame by Norm Meyer. Luther Ertel made a proposal for the Hall of Fame site at Fin-Fur-Feather Trading Post at Lock Haven, Pennsylvania. Motion by Wm. Lee Birch, seconded by Onno Van Veen, that we get a proposal in writing from Paul Asper, owner of the Trading Post, concerning Hall of Fame. Motion carried with one dissenting vote by Jim Mackrell. Motion by Luther Ertel, seconded by Onno Van Veen, that Norm Meyer be empowered to negotiate a contract to be brought back to the Board Members for approval, and that he be authorized to pay up to $500 legal fees. Carried.
Motion by Wm. Lee Birch, seconded by Joan Gittings, and carried, that, in order to establish a Taxidermy Hall of Fame, the Board of Directors establish a permanent Board of five trustees, with Norm Meyer as permanent chairman. Chairman shall select two permanent members, and NTA President shall select one member for trustee, each year that this Board functions. Powers of trustees shall be as follows: Enter into contracts with person or persons to establish, run, and provide orderly operation, and serve as trustees for Taxidermy Hall of Fame property.
Motion by Luther Ertel, seconded, to reimburse the Board members for round-trip air fare, tourist class. (Two nays, Onno Van Veen and Van Dyke.) Carried.
Nominations next. Convention's site next.
President Davis appointed Dan Chase to look into Migratory Bird Treaty Act, and report back to Board.
Motion made to present plaque to Charles Haynes, as founder of NTA. Motion was defeated by a vote of 7 nays, 5 ayes. Meeting adjourned at 6:30 p.m.
NTA MEETING — AUGUST 11, 1976 -— LEWISBURG, PENNSYLVANIA
President Davis called for all Board Members to be available for a 2:00 p.m. tour of the NTA Hall of Fame site to see first-hand just what is being proposed. Mr. and Mrs. Asper were to be available for questions. Wednesday night, an official meeting was held by President Davis. Most of meeting time was taken up by discussing the Hall of Fame contract. All Board Members were present. It was voted unanimously by the Board to accept the Hall of Fame contract with the Aspers.
Another important motion was made by Dan Chase, seconded by Onno Van Veen, and carried, that no more Amendments to the By-laws or By-law changes be made through the mail.
CONVENTION — AUGUST 1976 — LEWISBURG, PENNSYLVANIA
The convention in Lewisburg (Bucknell University) was again a success. There were no financial problems, as NTA was now on sound basis. The seminars were very well done. Dick Idol and his staff did a beautiful job mounting a life-size grizzly bear and a whitetail deer. John Cook and son Ronnie mounted fish and squirrels by their method. Bob Berry did an excellent job painting fish. Mini-seminars were presented by the Board of Directors, and moderated by Onno Van Veen and Charlie Fleming. Connie Dillion conducted a very good meeting of the lady taxidermists. Had it not been for the loyalty of the supply companies and others who rented booths, our conventions could not have been as successful — plus our Chairman, Luther Ertel, had everything well coordinated and well organized.
An open meeting was attempted at the convention. One hotly debated subject was the Hall of Fame contract. Some members felt President and the Board had been too quick in signing the contract. However, what most of them did not realize was that Mr. Asper was putting up all the money for everythirg. The Hall of Fame building. etc., would cost the NTA nothing.
The CPA opened the envelope on Saturday night to announce who had been elected for the coming year, as follows:
President — Charles E. Fleming, Marietta, Georgia; Vice President — Bert Van Dyke, Woonsocket, South Dakota; Secretary -— Marion Bruchac, Greenfield Center, New York; Treasurer — Luther Ertel, Williamsport, Pennsylvania. Board of DirectOrs: Bob Berry, San Diego, California; Wm. Lee Birch, Cleveland, Ohio; Joseph E. Bruchac, Greenfield Center, New York; Dan Chase, Baker, Louisiana; John 0. Cook, Biloxi, Mississippi; Bob Davis, Fort Myers, Florida (Honorary); R. F. (Bud) Jones, Tallapoosa, Georgia; James E. Mackrell, Concordville, Pennsylvania; Norman Meyer, Cincinnati, Ohio; Renaldo Pepi, San Francisco, California; Paul C. Schwarz, St. Louis, Missouri; Sam Touchstone, Bossier City, Louisiana; Onno Van Veen, Denver, Colorado.
President Fleming called a Board Meeting at 10:55 pm. Saturday night. Plans were made for the coming year. One thing members had complained about was not enough information being sent out to keep them informed. President Fleming promised some type of mailing each month. The Board of Directors were all highly enthused, and a lot of plans made too numerous to mention.
After returning home, Mr. Fleming initiated as his first project a monthly newsletter. This newsletter was very welcomed by the members, and was one of the factors that started the NTA uniting as a brotherly fraternity. Mr. Fleming, in order to conserve expenses, deleted the usual October Board Meeting, and called for just one meeting to be held in Albany, New York, and one to be held at the convention. Remember, this was the beginning of the new membership year to run from January to December, and, since everyone had paid their dues in July, there would be no dues coming in for 18 months. We operated very frugally the first year. Luther Ertel did made a nice profit on the convention, and this helped with the Treasury.
– Written by Charles E. Fleming in 1980
As can been seen, the first five years of the NTA was an extremely prolific period. The early leaders introduced many of the convention traditions that we now take for granted. Taxidermy seminars, trade show, judged competition, the forerunner of the Outlook publication, and published member lists. Reading between the lines you can find dissension, opposing factions and skirmishes for power and control. The more things change the more they stay the same.
From 1971 to 1976, I was attending Auburn University, completely oblivious to the inner workings of the taxidermy industry. In the next installment, we will examine the period from 1977 through 1980, and the history behind the establishment of the Nationals Taxidermists Hall of Fame.
This manuscript continues in NTA: The Early Years, Part Two.