Even though I consider myself to be well-travelled, I had never been to North Platte, Nebraska until last week, when I attended the second biannual United Taxidermists Association Expo and Competition as the show photographer. The UTA officers put on a great show, which was well run, and lots of fun for participants. Show organizers got high praise from all attendees who genuinely enjoyed the entire experience. There were great seminars, hands-on workshops, free food, live music, and cordial camaraderie overflowing from every corner of the Sandhills Convention Center. Kudos to Chairwoman Brenda DuVall for achieving the difficult task of keeping the atmosphere loose and festive while simultaneously running a tight ship.
The competition area was filled with top-quality mounts. Many were new pieces, and some were past major award winners from World Shows and other competitions, which made for a huge collection of all-star classic mounts never seen before in the same room. If you didn't have a chance to attend, but wished that you could have seen the competition room, watch the video below. I filmed this video by walking through the competition area showing every mount in the competition, to give a sense of what attending the UTA was like.
UTA 2014 Awards Banquet
At the Saturday night awards banquet, the following pieces were announced as the major award winners. Congratulations to all the artists listed below on their achievements.

UTA Horizon Award — Jenna Kimberling

UTA Amateur Division Winner — Tim Cooley

Professional Best of Category Fish — Bryce Bellomo

Profeasional Best of Category Waterfowl — Sam Cahoy

Professional Best of Category Non-Waterfowl — Larry Wold

Professional Best of Category Whitetail — David Schmidt

Professional Best of Category Small/Medium Lifesize Mammal — Brian Heckenlaible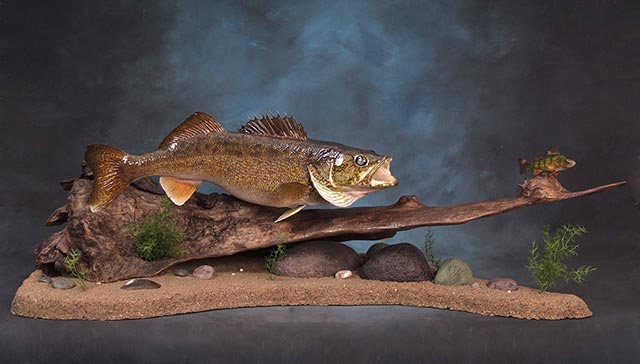 Professional Best of Category Reproduction — Bryce Bellomo

Professional Best of Category Freezedry — Bryce Bellomo

Professional Best of Category Turkey — Sam Cahoy
and
UTA Professional Champion — Sam Cahoy
and
National Wild Turkey Federation Award — Sam Cahoy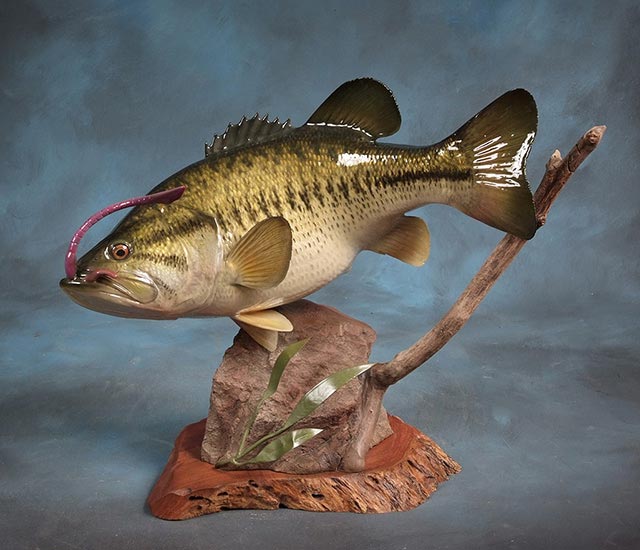 Polytranspar Award — Ron Kelly

Pro-1 Performance Chemical Award — Bryce Bellomo

Walnut Creek Hardwood Amateur — Tim Cooley

Walnut Creek Hardwood Professional — Troy Rose

Walnut Creek Hardwood Masters — Troy Rose
and
Head Quarters Best Life Size Mammal Award — Troy Rose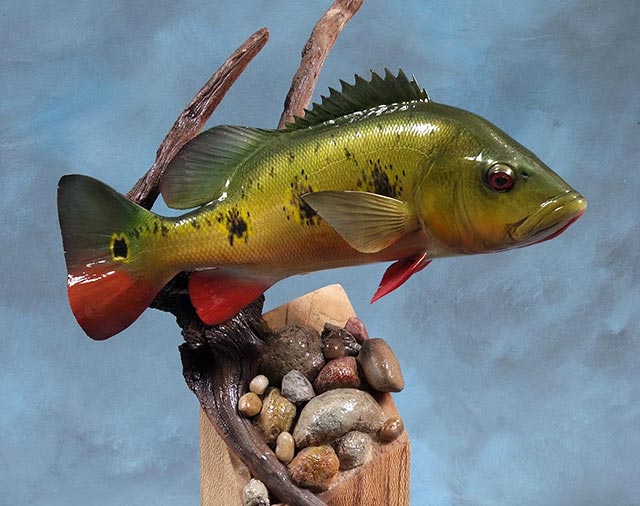 Star Fish Replicas Award — Ron Kelly
and
McKenzie Choice Award Best Fish — Ron Kelly

Wild Things Natural Habitat Award — James Newport
and
McKenzie Choice Award Best Whitetail — James Newport

Van-Dykes Award — Rodney Schreurs

McKenzie Choice Award Best Bird — Mike Nakielski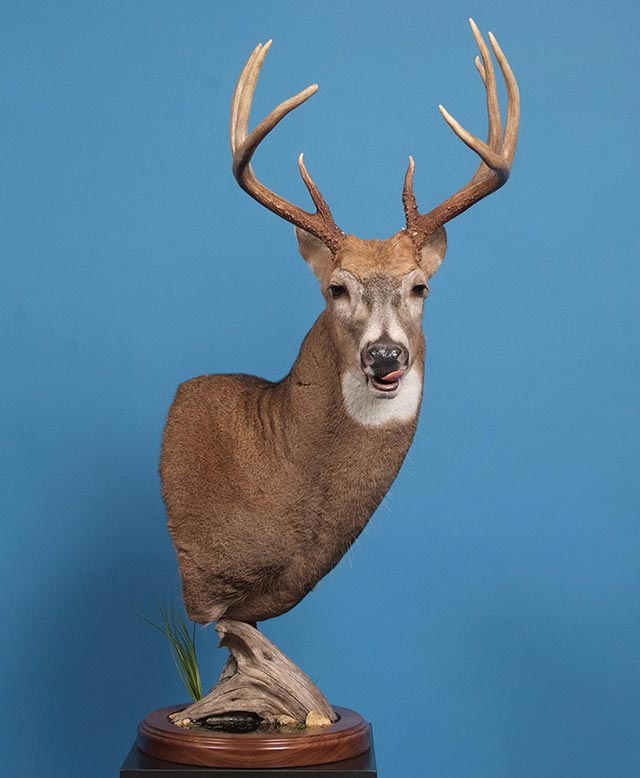 Whitetails Unlimited Hastings Chapter Award — Clint Rickey

Ducks Unlimited Award — Mike Nakielski

Rocky Mountain Elk Foundation Award — Mark Pontius

UTA Masters Champion Waterfowl — Mike Nakielski

UTA Masters Champion Non-Waterfowl — Troy Rose
and
Pheasants Forever Award — Troy Rose

UTA Masters Champion Bird Group — Mike Nakielski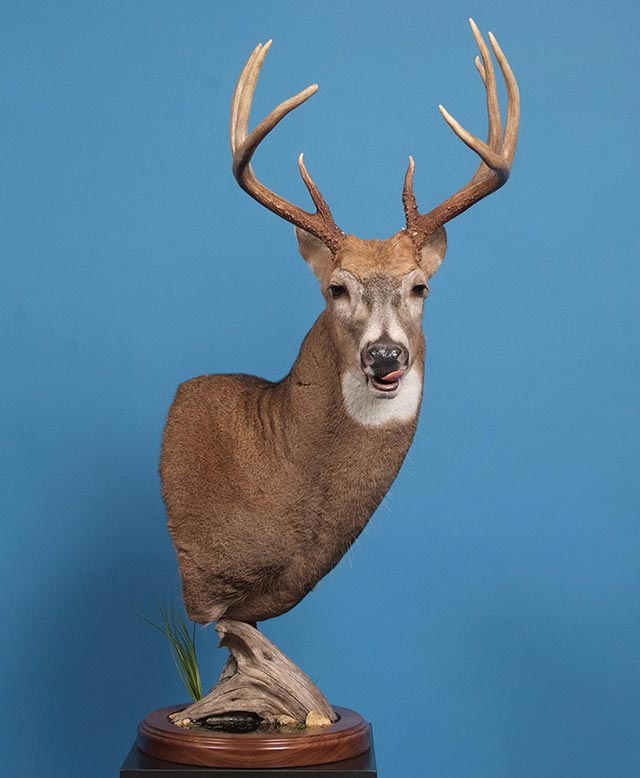 UTA Masters Champion Whitetail — Clint Rickey

UTA Masters Champion Game Head — Bill Neuman

UTA Masters Campion Small Lifesize Mammal — Bill Neuman

UTA Masters Campion Large Lifesize Mammal — David Schmidt
and
McKenzie Choice Award Best Lifesize — David Schmidt

UTA Masters Champion Mixed Group — Rodney Schreurs

UTA Masters Champion Reptile — Rodney Schreurs

UTA Masters Champion Reproduction — Rodney Schreurs

UTA Best All Around — Troy Rose

UTA Competitors Challenge Professional Division 3rd Place — Sam Gaylord

UTA Competitors Challenge Professional Division 2nd Place — Brian Heckenlaible

UTA Competitors Challenge Professional Division 1st Place — Sam Cahoy

UTA Competitors Challenge Masters Division 3rd Place — Mike Nakielski

UTA Competitors Challenge Masters Division 2nd Place — Bill Neuman

UTA Competitors Challenge Masters Division 1st Place — Rodney Schreurs

Woody Award — Drew Widetich

WASCO Award — Mike Nakielski

Breakthrough Award — Rodney Schreurs
and
UTA Artisan Award — Rodney Schreurs

Challenge of the States — Wisconsin (David Schmidt, Clint Rickey, Mike Nakielski, Rodney Schreurs)

McKenzie Distinguished Service Award — Brenda DuVall