It's a long, long ride to Lubbock from just about anywhere. Even most Texans had to drive all day to get there. But once they arrived, it was well worth it. Lubbock, Texas is a great city with an outstanding Civic Center. It seems like every eight years I wind up at this beautiful facility, having attended two National Shows here in 2000 and 2008, and now the Texas Taxidermy Association, Inc.'s 2016 convention.
The more time I spend in Texas, the more I truly believe that the Texas Association puts on the best state show in America. The depth of talent and intelligence in their organization is without equal. Scores of enthusiastic volunteers make everyone feel welcome and do whatever is necessary to pull off this massive undertaking without drama or anxiety. Their entire convention seems to run like a Swiss watch, humming along with efficiency and accuracy, while putting all attendees at ease.
During the awards banquet, Brian Fees projected a Powerpoint presentation which included the photos of the winning entries as the winners were announced. I am pleased to present the major award winners below in reverse order from how they were announced at the awards banquet on Saturday night, June 25, 2016.
Texas Taxidermy Association Inc. 2016 Major Awards

Judges' Best of Show – Breakthrough Award
Sponsored by Breakthrough
JAMES NEWPORT Pearsall, TX 0025 Pig
Best of Masters Division
Chosen by the Judges
JAMES NEWPORT Pearsall, TX 0025 Pig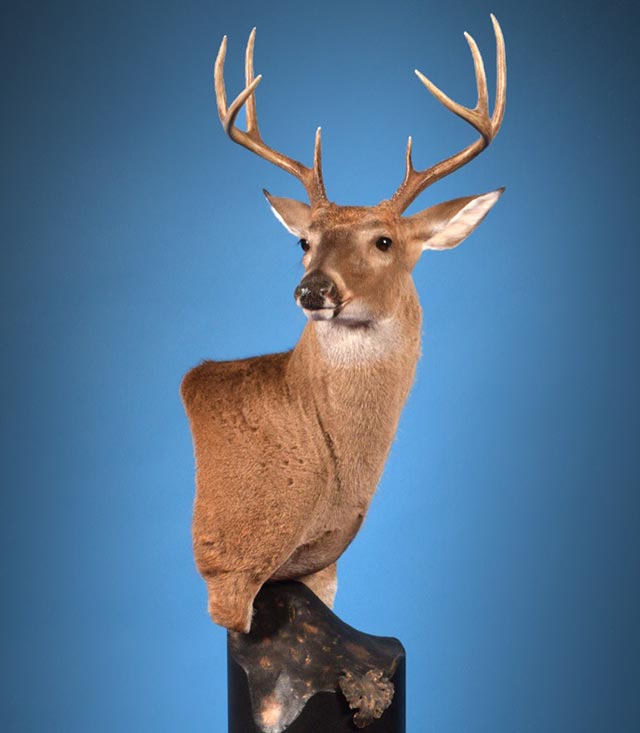 Best of Professional Division
Chosen by the Judges
DANNY TAYLOR Schulter, OK 2086 Whitetail Deer

Competitors' Award
Highest combined scores of four entries
BEN CROMEENS Houston, TX 0004 Pronghorn, 0010 Whitetail, 0011 Pronghorn, 0012 Mule Deer

Masters Gamehead Challenge
Live speed-mounting competition
JERRY HUFFAKER Abilene, TX 0395 Mule Deer

McKenzie Taxidermists' Choice Awards

McKenzie Taxidermists' Choice Best Lifesize Mammal
Sponsored by McKenzie
JERRY HUFFAKER Abilene, TX 0007 Ibex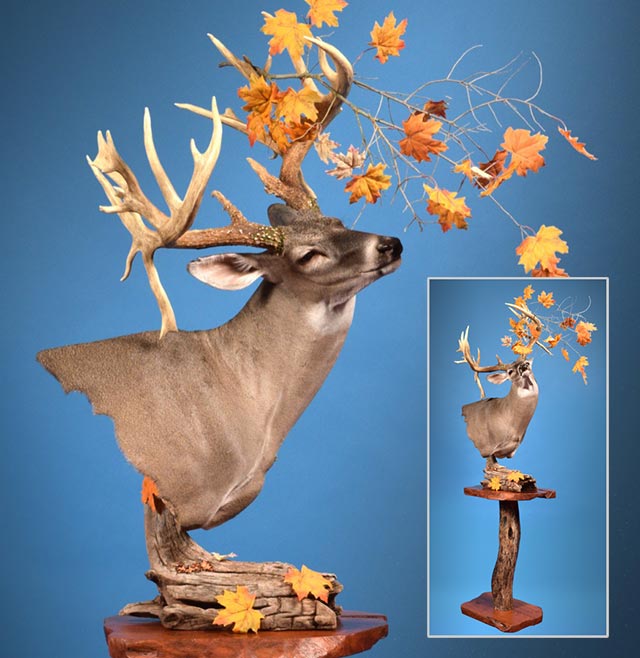 McKenzie Taxidermists' Choice Best Gamehead
Sponsored by McKenzie
CLAY WAGNER Lott, TX 0008 Whitetail Deer

McKenzie Taxidermists' Choice Best Fish
Sponsored by McKenzie
ROBERT ROWE Stillwater, OK 0001 Largemouth Bass

McKenzie Taxidermists' Choice Best Bird
Sponsored by McKenzie
NICK FRUGE Abbeville, LA 0020 Purple Gallinule

TTAI People's Choice Awards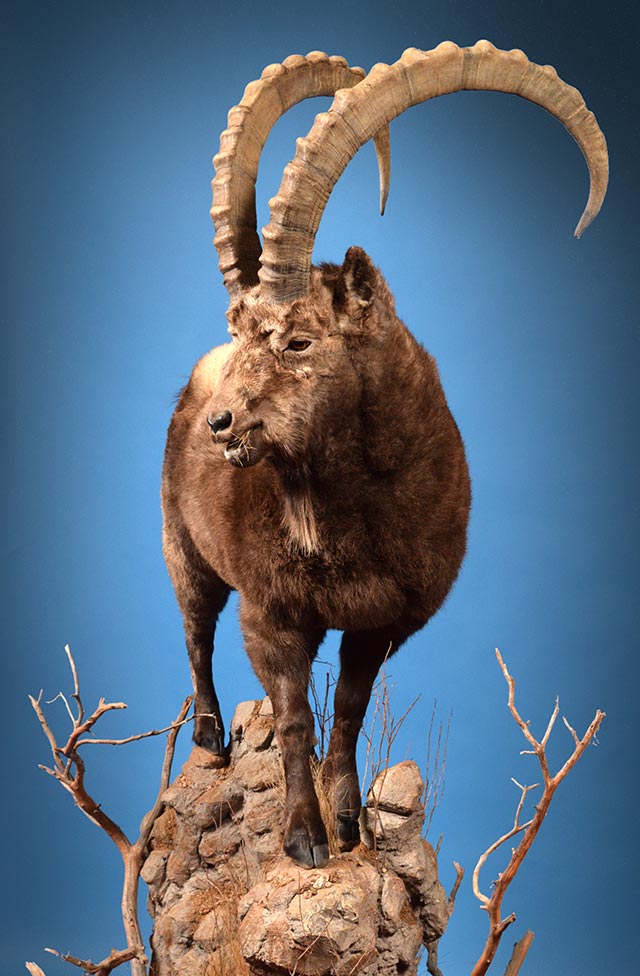 People' Choice Best of Show
Chosen by the Competitors
JERRY HUFFAKER Abilene, TX 0007 Ibex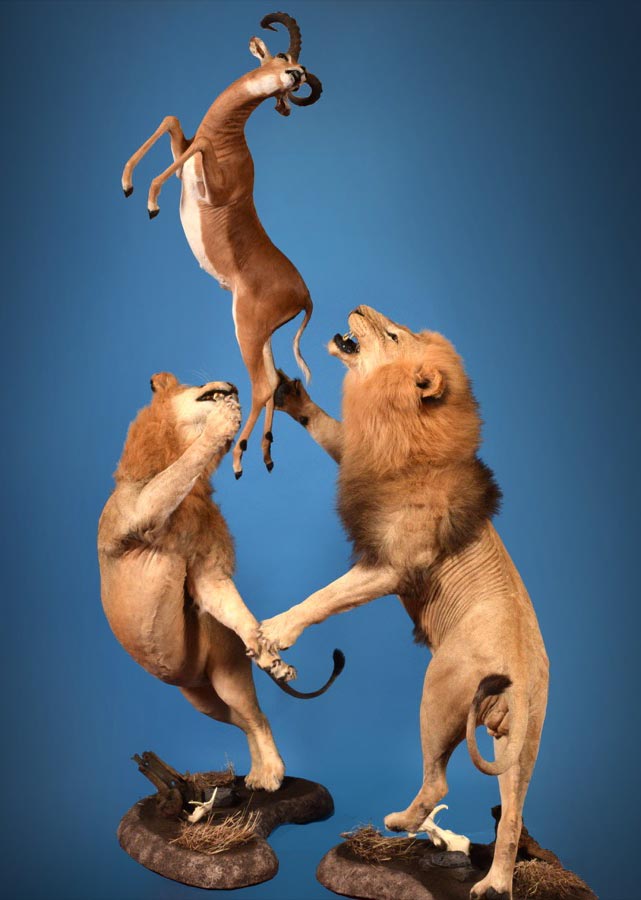 Studio Division First Place
Chosen by the Competitors
TRUELIFE TAXIDERMY, ROY HOLDRIDGE Granbury, TX 5003 African Lions and Impala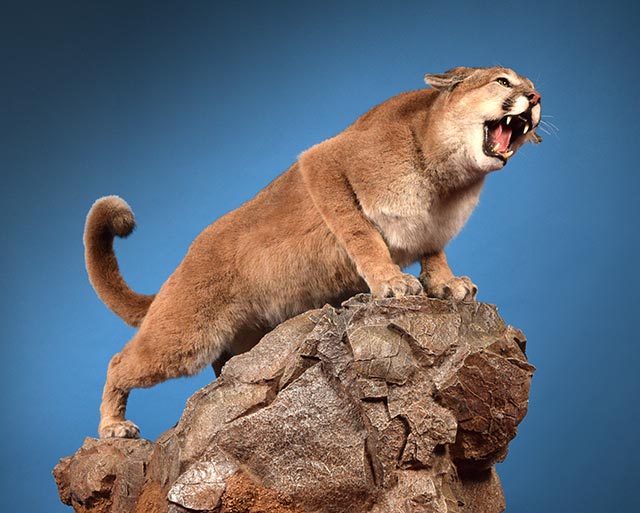 Studio Division Second Place
Chosen by the Competitors
HUFFAKER TAXIDERMY, JERRY HUFFAKER Abilene, TX 5002 Mountain Lion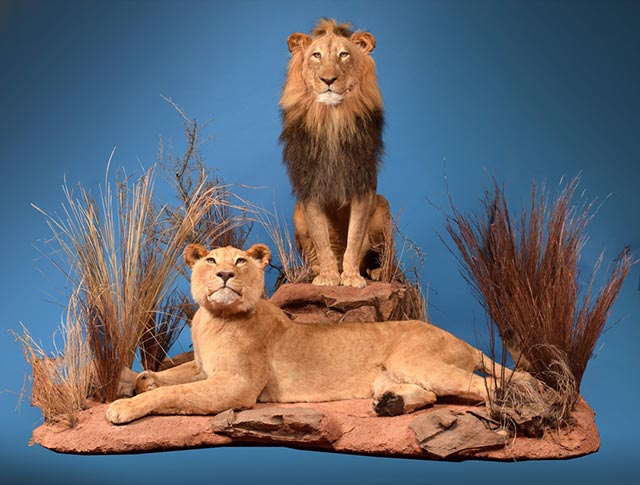 Studio Division Third Place
Chosen by the Competitors
SAFARI STUDIOS, JIMMY FONTENOT San Angelo, TX 5000 African Lion and Lioness

Best of Masters Division
Chosen by the Competitors
JERRY HUFFAKER Abilene, TX 0007 Ibex

Best of Professional Division
Chosen by the Competitors
CHRIS HARMON Verdigre, NE 2052 Bobcat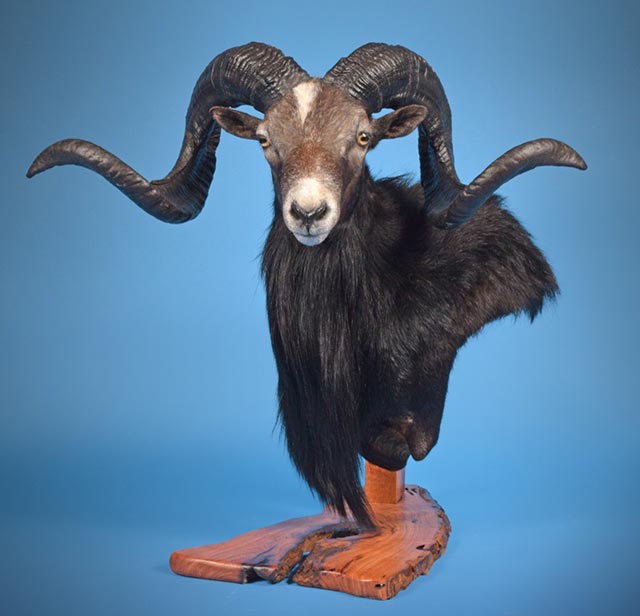 Best of Amatuer Division
Chosen by the Competitors
GRIFFITH FORRESTER 4009 Black Hawaiian Ram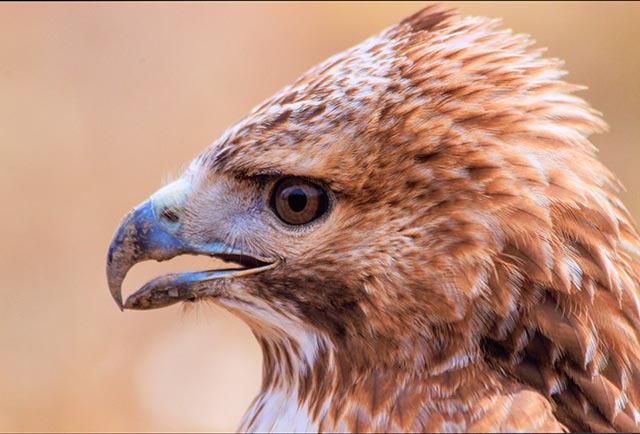 Photo Division First Place
Chosen by the Competitors
AARON PAYER Austin, TX 3010 Hawk

Texas State Champion Awards – Masters Division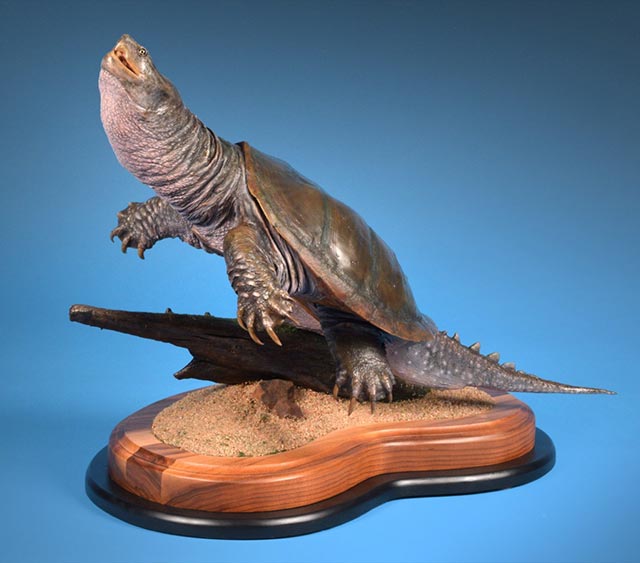 Texas State Champion, Reptiles & Amphibians
Highest Scoring Masters Entry
ROBERT ROWE Stillwater, OK 0002 Snapping Turtle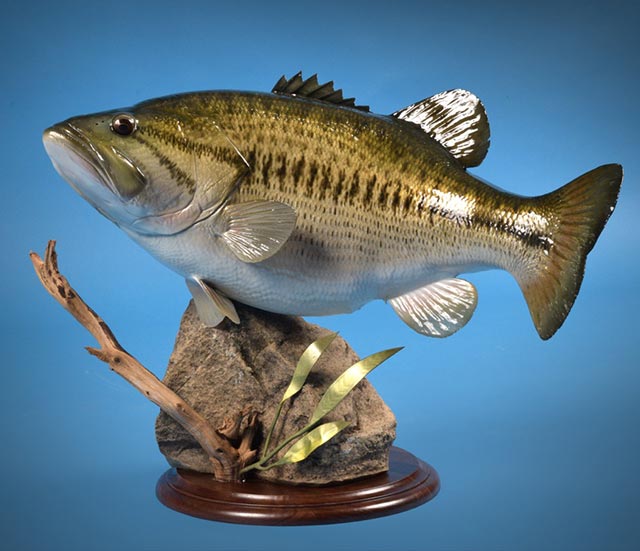 Texas State Champion, Reproductions
Highest Scoring Masters Entry
RON KELLY Alba, TX 0005 Largemouth Bass

Texas State Champion, Fish (Skin Mount)
Highest Scoring Masters Entry
ROBERT ROWE Stillwater, OK 0001 Largemouth Bass

Texas State Champion, Upland Gamebird
Highest Scoring Masters Entry
CHRISTINE HARTLAND Phoenix, AZ 0009 Pheasant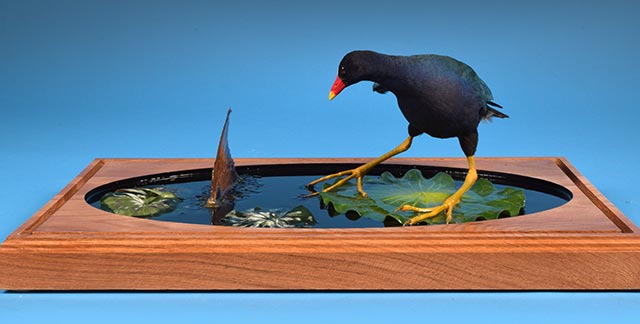 Texas State Champion, Waterfowl and Shorebirds
Highest Scoring Masters Entry
NICK FRUGE Abbeville, LA 0020 Purple Gallinule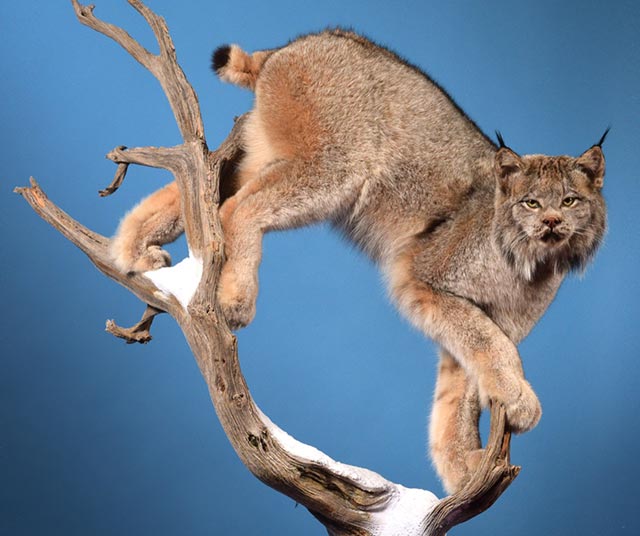 Texas State Champion, Small Mammal
Highest Scoring Masters Entry
STEVE ROLAN Brighton, CO 0016 Lynx

Texas State Champion, Large Mammal
Highest Scoring Masters Entry
JERRY HUFFAKER Abilene, TX 0007 Ibex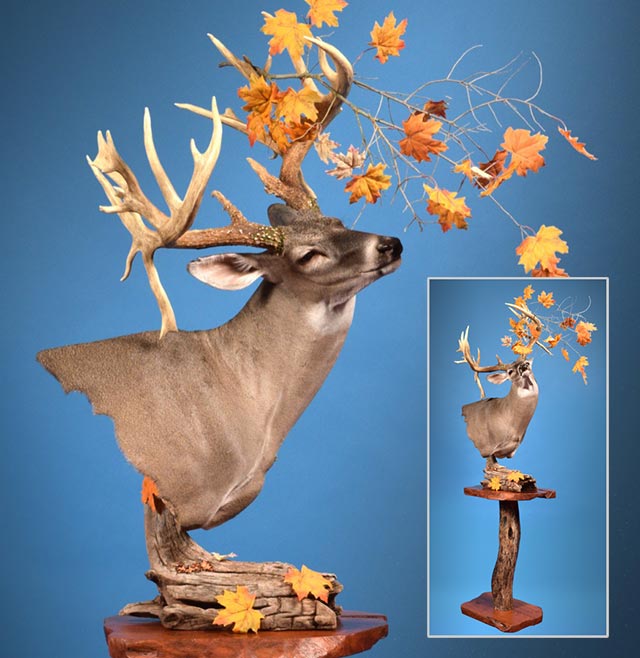 Texas State Champion, Whitetail
Highest Scoring Masters Entry
CLAY WAGNER Lott, TX 0008 Whitetail Deer

Texas State Champion, Gameheads
Highest Scoring Masters Entry
JAMES NEWPORT Pearsall, TX 0025 Pig

Best of Category Awards – Professional Division

Best of Category Reproductions
Highest Scoring Professional Entry
JACE BROSIG San Angelo, TZ 2089 Mahi Mahi

Best of Category Large Mammal
Highest Scoring Professional Entry
JAMES YARBOROUGH Cedar Park, TX 2050 Aoudad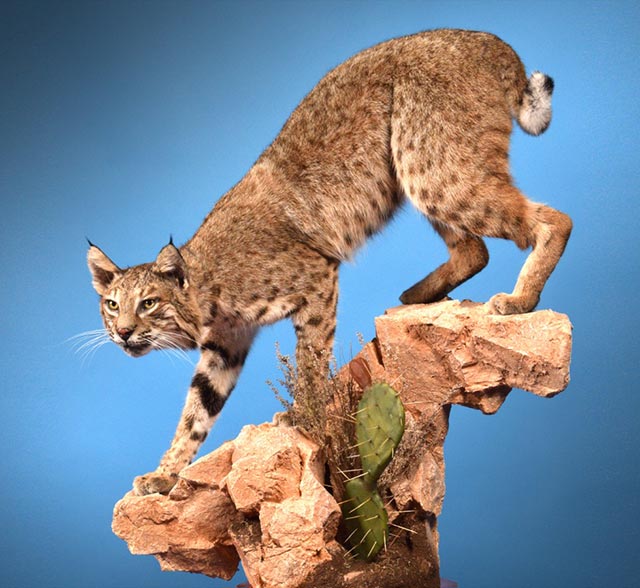 Best of Category Small Mammal
Highest Scoring Professional Entry
CODY WEIR Brady, TX 2075 Bobcat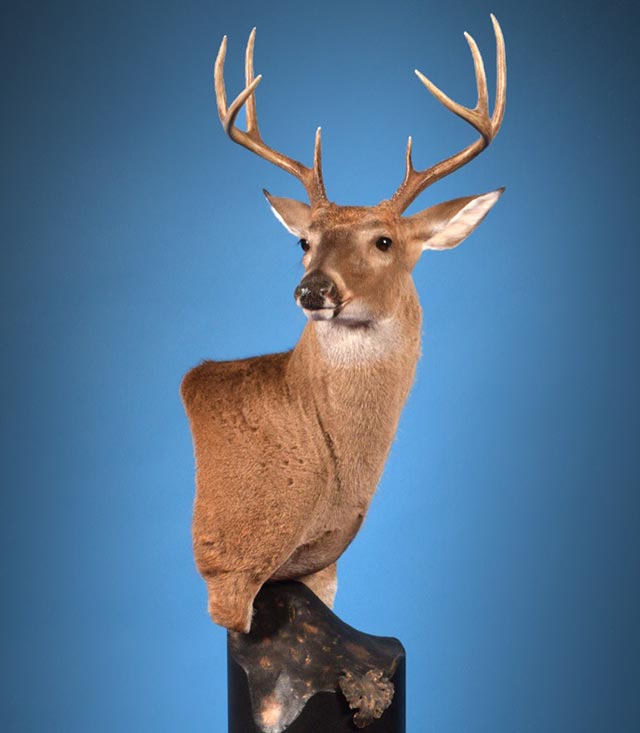 Best of Category Whitetail Deer
Highest Scoring Professional Entry
DANNY TAYLOR Schulter, OK 2086 Whitetail Deer

TTAI Sonsored Awards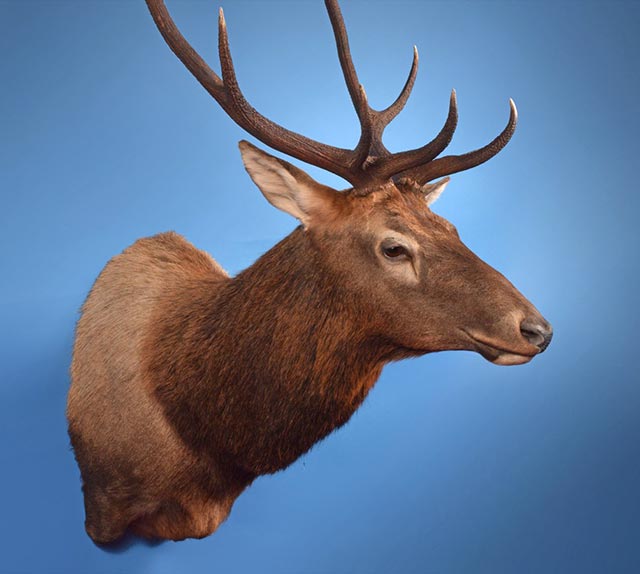 Rocky Mountain Elk Foundation Award
Highest Scoring Elk in Professional or Masters Division
CHRIS WOOD San Angelo, TX 2091 Elk

Mule Deer Foundation Award–Masters
Highest Scoring Mule Deer in Masters Division
BEN CROMEENS Houston, TX 0012 Mule Deer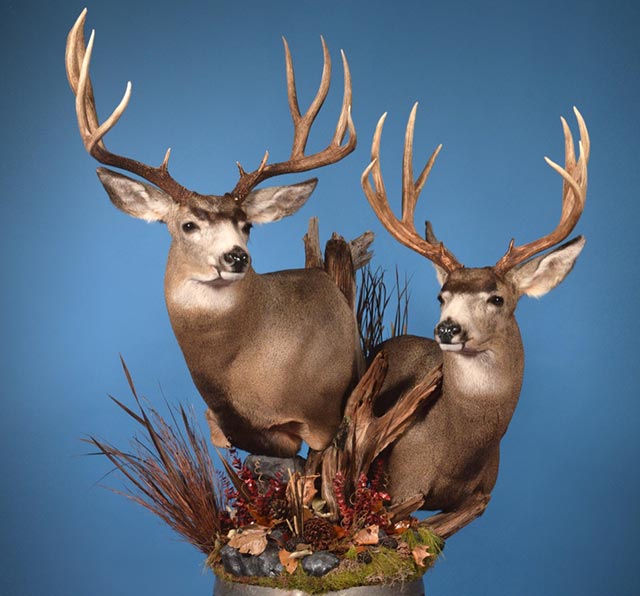 Mule Deer Foundation Award–Professional
Highest Scoring Mule Deer in Professional Division
TRACI RHODES Medina, TX 2028 Mule Deer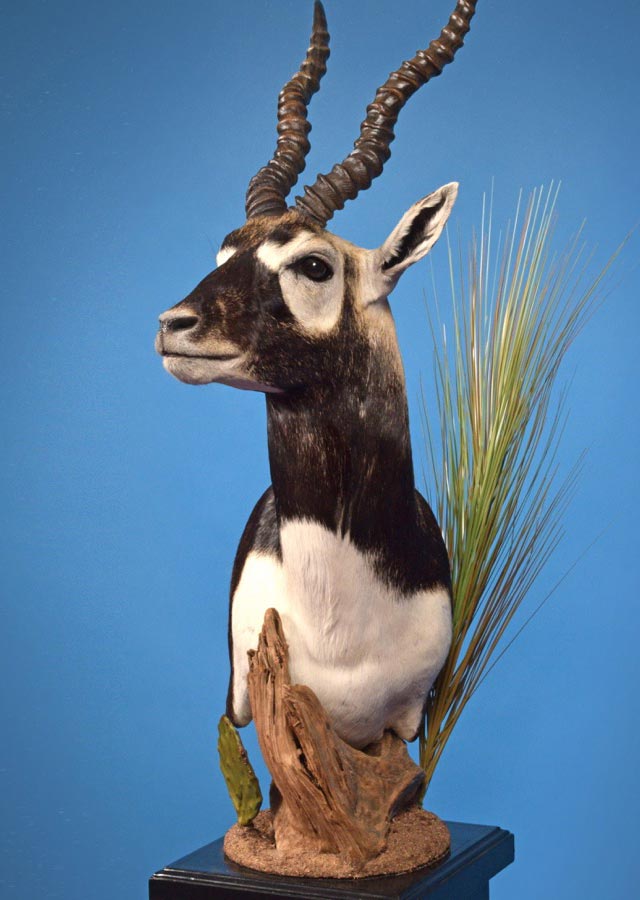 Amateur Division Horizon Award
Sponsored by Research Mannikins
COLTON ELLINGTON Riverside, TX 4010 Blackbuck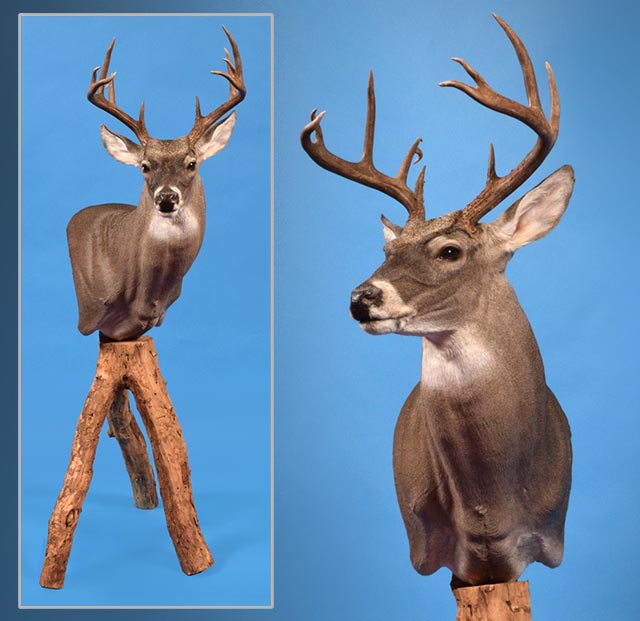 Second 2 Nature Award
Sponsored by Second 2 Nature
MARTY GILCHREST City, TX 2036 Whitetail Deer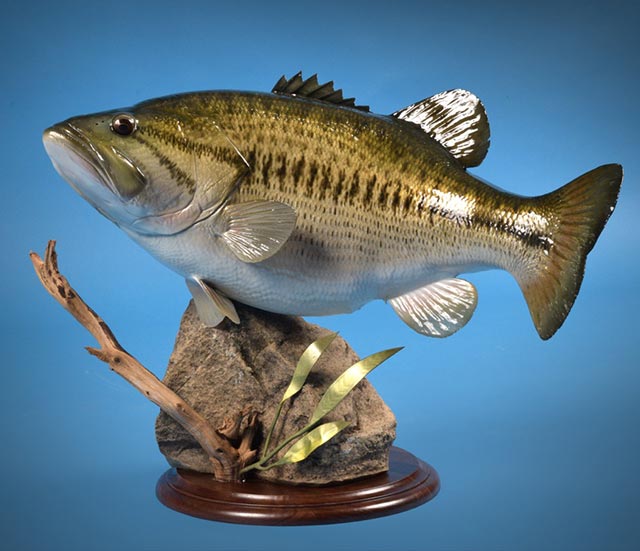 Polytranspar Award
Sponsored by McKenzie
RON KELLY Alba, TX 0005 Largemouth Bass
Star Fish Award
Highest Scoring Reproduction Fish in Professional or Masters Division
RON KELLY Alba, TX 0005 Largemouth Bass

Lifetone Award
Sponsored by ChemOddities
JACE BROSIG San Angelo, TZ 2089 Mahi Mahi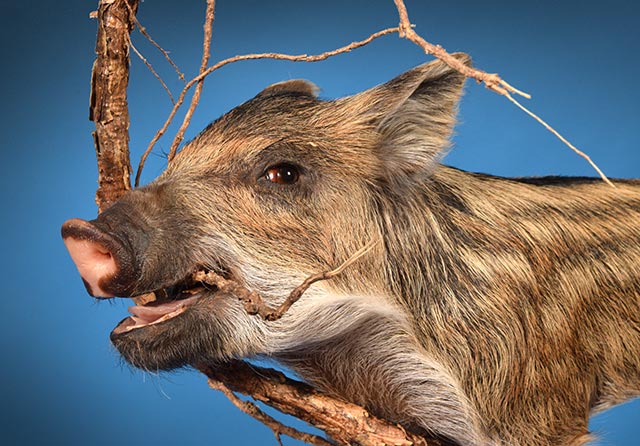 Pro 1 Award
Sponsored by Pro 1 Hide Paste
JAMES NEWPORT Pearsall, TX 0025 Pig

Derma-Grip Award
Sponsored by Derma-Grip
TIM BUNTING San Angelo, TX 2041 Whitetail Deer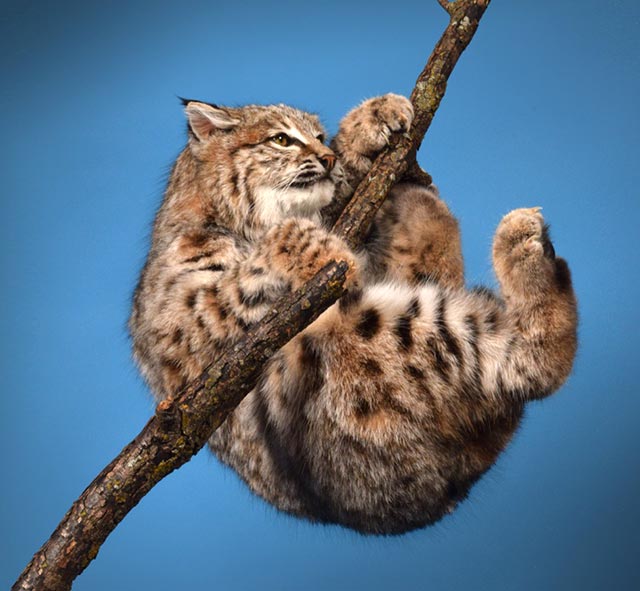 Brian Harness Award
Sponsored by the TTAI
CHRIS HARMON Verdigre, NE 2052 Bobcat

Carlos Adams Award
Sponsored by Kim And Danny Owens
NICK FRUGE Abbeville, LA 0020 Purple Gallinule
Van Dyke's Award
Most Original and Creative Presentation
NICK FRUGE Abbeville, LA 0020 Purple Gallinule

NTA Taxidermist of the Year Award
Sponsored by the National Taxidermists Associatione
JAMES NEWPORT Pearsall, TX 0025 Pig
Research Mannikins Award
Most Artistic Mammal and Habitat
JAMES NEWPORT Pearsall, TX 0025 Pig

TTAI Akeley Award
Sponsored by James Newport
JERRY HUFFAKER Abilene, TX 0007 Ibex
Taxidermy Today Woody Award
Sponsored by Taxidermy Today
JERRY HUFFAKER Abilene, TX 0007 Ibex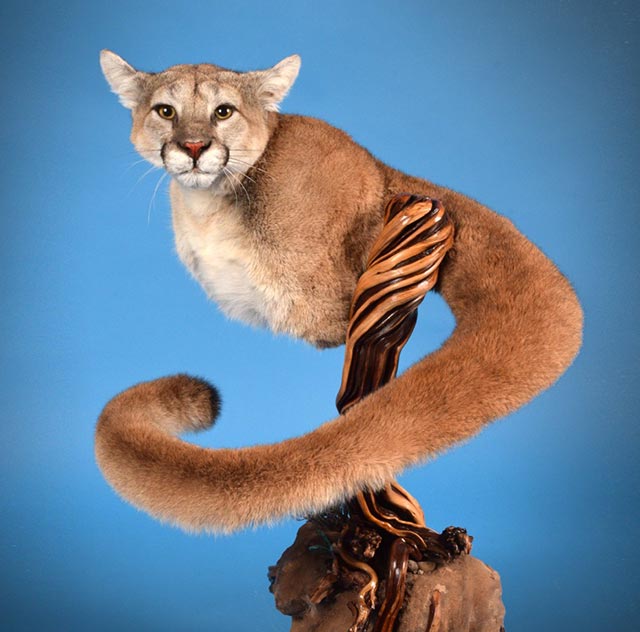 WASCO Award
Most Artistic Entry
TED WENNER Roswell, NM 0017 Mountain Lion

Best Habitat Award
Sponsored by Al & Elelyn Holmes
BEN CROMEENS Houston, TX 0010 Whitetail, 0011 Pronghorn, and 0012 Mule Deer

Youth Awards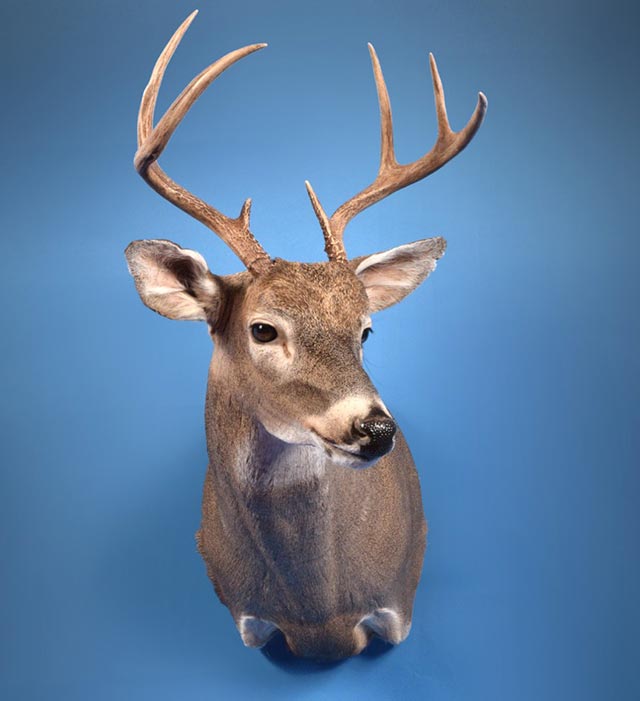 BeetleShack Judges' Choice – Youth
Chosen by the Youth Judges
SHANNON TRAVIS Springtown, TX 6000 Whitetail
First Place Age 15–17 Category
Chosen by the Judges
SHANNON TRAVIS Springtown, TX 6000 Whitetail

People's Choice–Youth
Chosen by the Competitors
TREVOR SCOTT Saint Jo, TX 6004 Bluegill
First Place Age 9–14 Category
Chosen by the Judges
TREVOR SCOTT Saint Jo, TX 6004 Bluegill

Second Place Age 9–14 Category
Chosen by the Judges
HANNAH FEES Gonzales, TX 6002 Bobcat
First Place Age 8 and Under Category
Chosen by the Judges
SELAH FEES Gonzales, TX 6001 Bobwhite Quail

Second Place Age 8 and Under Category
Chosen by the Judges
TAEGAN (TAC) CRISP Lamesa, TX 6014 Blue Indigo