I just returned from the 2018 United Taxidermist Association bi-annual Expo which was held in conjunction with the Oklahoma Taxidermy Association's annual convention. I had always heard about what a great show the OKTA puts on, but this was the first one I had ever attended. I do believe the board members of the OKTA are among the hardest working crew in the industry, as they worked tirelessly to accommodate all the attendees and put on an excellent show. The Reed Conference Center was a teriffic venue, and the attached Sheraton hotel was very convenient.
This was the first time the UTA had partnered with a state organization to hold two simultaneous competitions. Most of the major award winners were the same for the UTA and the OKTA, but some were different, as well as some special awards which were offered by only one organization. The competitors had the choice of entering their pieces in either the UTA or the OKTA competitions, or both. Almost all of the entries were entered in both.
I was again honored to be invited as the UTA show's photographer for the third time. During the awards banquet, John Jennings projected a Powerpoint presentation which included the photos of the winning entries as the winners were announced. I am pleased to present the major award winners below in reverse order as they were announced at the awards banquet on Friday night, June 8, 2018.
United Taxidermist Association
and Oklahoma Taxidermy Association 2018 Major Awards

OKTA/UTA Judges' Best of Show – Breakthrough Award
Sponsored by Breakthrough
JERRY HUFFAKER Abilene, TX 118 Aoudad
OKTA Masters of Masters Award
JERRY HUFFAKER Abilene, TX 118 Aoudad
Pro-1 Performance Award
Sponsored by Pro-1
JERRY HUFFAKER Abilene, TX 118 Aoudad
Safari Club International Best Exotic/African Award
Sponsored by Safari Club International
JERRY HUFFAKER Abilene, TX 118 Aoudad
OKTA/UTA Masters Champion Game Head Award
JERRY HUFFAKER Abilene, TX 118 Aoudad

UTA Artisan Award
Sponsored by the UTA
JAMES NEWPORT Pearsall, TX 146 Whitetail Deer
OKTA Best of Show Peoples Choice
Sponsored by the OKTA
JAMES NEWPORT Pearsall, TX 146 Whitetail Deer
OKTA/UTA WASCO Award
Sponsored by Wildlife Artist Supply Company
JAMES NEWPORT Pearsall, TX 146 Whitetail Deer
OKTA/UTA Masters Champion Whitetail Award
JAMES NEWPORT Pearsall, TX 146 Whitetail Deer
McKenzie Taxidermists Choice Best Whitetail Award
Sponsored by McKenzie Taxidermy Supply
JAMES NEWPORT Pearsall, TX 146 Whitetail Deer

OKTA/UTA Taxidermy Today Woody Award
Sponsored by Taxidermy Today
ANDY CAMPBELL Wyandotte, OK 125 Turkey
McKenzie Taxidermists Choice Best Bird Award
Sponsored by McKenzie Taxidermy Supply
ANDY CAMPBELL Wyandotte, OK 125 Turkey
Van Dykes Most Creative Award
Sponsored by Van Dyke Taxidermy Supply
ANDY CAMPBELL Wyandotte, OK 125 Turkey
OKTA/UTA Masters Champion Bird Award
ANDY CAMPBELL Wyandotte, OK 125 Turkey
UTA Masters Champion Turkey Award
ANDY CAMPBELL Wyandotte, OK 125 Turkey

McKenzie Taxidermists Choice Best Life-size Mammal Award
Sponsored by McKenzie Taxidermy Supply
CINDY CUNNINGHAM Wyandotte, OK 16 Wolf

McKenzie Taxidermists Choice Best Fish Award
Sponsored by McKenzie Taxidermy Supply
KENNETH BAUMAN Anadarko, OK 108 Largemouth Bass Reproduction
OKTA/UTA Masters Champion Reproduction Award
KENNETH BAUMAN Anadarko, OK 108 Largemouth Bass Reproduction

UTA Challenge of the States Award
OKLAHOMA!
CHANCE ARNOLD Coweta, OK 38 Ram
PRESTON MULLINGS Madill, OK 133 Whitetail Deer
MICKEY BOWMAN Lawton, OK 130 Brook Trout
BOB ROWE Stillwater, OK 15 Snapping Turtle
ANDY CAMPBELL Wyandotte, OK 125 Turkey

OKTA Competitors Challenge Award First Place
LANCE VAN DUSEN Lawson, MO 48 Pronghorn Antelope
LANCE VAN DUSEN Lawson, MO 49 Gemsbok
LANCE VAN DUSEN Lawson, MO 50 Corsican Sheep
LANCE VAN DUSEN Lawson, MO 51 Silver Fox

OKTA Competitors Challenge Award Second Place
RON KELLY Rockwall, TX 89 Lizard Reproduction
RON KELLY Rockwall, TX 90 Fish Wood Carving
RON KELLY Rockwall, TX 91 Largemouth Bass Reproduction
RON KELLY Rockwall, TX 93 Bluegill Reproduction

OKTA Competitors Challenge Award Third Place
JASON DELUE Okay, OK 18 Whitetail Deer
JASON DELUE Okay, OK 19 Worm Reproduction
JASON DELUE Okay, OK 20 Worm Reproduction
JASON DELUE Okay, OK 21 Worm Reproduction

OKTA President's Challenge Award (Peoples Choice)
MARK COUTURE Cresson, TX 75 Bobcat Kitten and Mice

OKTA Best Habitat Award
CONNER RING 127 Pheasant

OKTA Brian Harness Award
LANCE VAN DUSEN Lawson, MO 51 Silver Fox
OKTA Masters Champion Lifesize Mammal Award
LANCE VAN DUSEN Lawson, MO 51 Silver Fox
UTA Masters Champion Small Lifesize Mammal Award
LANCE VAN DUSEN Lawson, MO 51 Silver Fox

OKTA Mounted in Alaska Award
Sponsored by Russell Knight
RANDALL RATLIFF 111 112 Red Fox and Rattlesnake

Research Mannikins Professional Award
Sponsored by Research Mannikins
FELIX OLIVO Oklahoma City, OK 82 Red Fox

UTA Best Professional Entry and Leon. L. Pray Award
Sponsored by Research Mannikins
FELIX OLIVO Oklahoma City, OK 81 Grey Fox
OKTA Best Professional Lifesize Mammal Award
FELIX OLIVO Oklahoma City, OK 81 Grey Fox
UTA Best Professional Small/Medium Lifesize Mammal Award
FELIX OLIVO Oklahoma City, OK 81 Grey Fox

Research Mannikins Amateur Award
Sponsored by Research Mannikins
MICAH STEVENS Sweeny, TX 44 Gadwall
Walnut Creek Hardwoods Award
Sponsored by Walnut Creek Hardwoods
MICAH STEVENS Sweeny, TX 44 Gadwall
UTA Horizon Award
Highest Scoring Junior
MICAH STEVENS Sweeny, TX 44 Gadwall
OKTA Dalton Compton Memorial Award
MICAH STEVENS Sweeny, TX 44 Gadwall
OKTA Beetleshack Youth Award
Sponsored by Beetleshack
MICAH STEVENS Sweeny, TX 44 Gadwall
UTA Rising Star Award
Highest Scoring Youth
MICAH STEVENS Sweeny, TX 44 Gadwall

HeadQuarter Best Life-size Mammal Award
Sponsored by HeadQuarter Supply
LANCE VAN DUSEN Lawson, MO 50 Corsican Sheep
Safari Club International Best Life-size Mammal Award
Sponsored by Safari Club International
LANCE VAN DUSEN Lawson, MO 50 Corsican Sheep

Polytranspar Award
Sponsored by McKenzie Taxidermy Supply
BOB ROWE Stillwater, OK 15 Snapping Turtle
OKTA/UTA Masters Champion Reptile Award
BOB ROWE Stillwater, OK 15 Snapping Turtle

Ducks Unlimited Award
Sponsored by McKenzie Taxidermy Supply
RYAN STOKES Noble, OK 119 120 Cinnamon Teal and Green-Winged Teal

National Wild Turkey Federation Award
Sponsored by the National Wild Turkey Federation
ANNIE CARLITTI 14 Wild Turkey

Rocky Mountain Elk Foundation Award
Sponsored by the Rocky Mountain Elk Foundation
CHANCE ARNOLD Porter, OK 37 Elk

UTA Masters Champion Lage Lifesize Mammal Award
CHANCE ARNOLD Porter, OK 38 Ram

OKTA/UTA Masters Champion Waterfowl Award
RON GIPSON Porter, TX 117 Wood Duck/Mallard Cross

OKTA Best Professional Mount Award
ANDREW LOKER Catoosa, OK 132 Whitetail Deer
OKTA/UTA Best Professional Whitetail Award
ANDREW LOKER Catoosa, OK 132 Whitetail Deer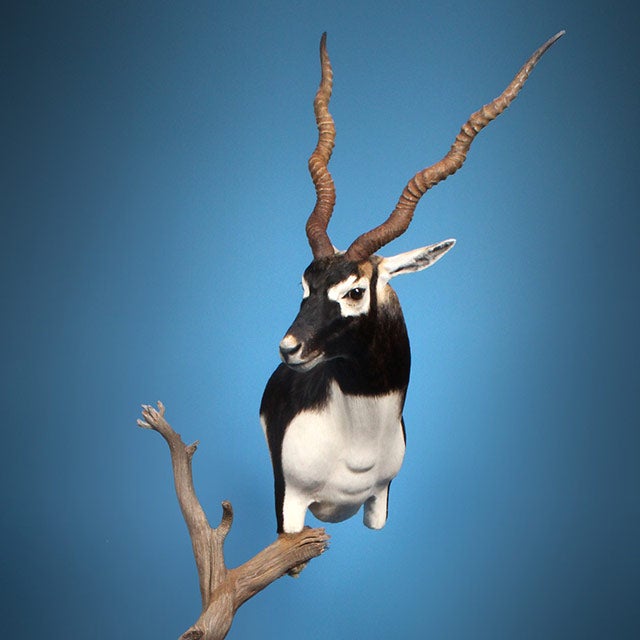 OKTA/UTA Best Professional Gamehead Award
ANDREW LOKER Catoosa, OK 131 Black Buck

OKTA Best Professional Whitetail Wall Mount Award
ROBBY BOYD Moore, OK 100 Whitetail Deer

OKTA/UTA Best Professional Reptile Award
KENNETH KIPP Killeen, TX 131 Horned Lizard

OKTA/UTA Best Professional Reproduction Award
GARY ROBERTSON Sumner, TX 128 Largemouth Bass Reproduction

UTA Best Professional Waterfowl Award
TIM FELTS Sumner, TX 103 Bufflehead

OKTA Best Professional Waterfowl Award
ERICK FRANZEN Oologah, OK 141 Green-Winged Teal

OKTA/UTA Best Professional Bird Award
JOHN PAUL BARBER Sweeny, TX 46 Bronze Cowbird

UTA Best Original Art Award
RON KELLY Rockwall, TX 90 Largemouth Bass Wood Carving
OKTA Best Original 3-D Art Award
RON KELLY Rockwall, TX 90 Largemouth Bass Wood Carving

OKTA Calcutta
Live Mounting Challenge
CALEB BOLTON Purcell, OK 90 Whitetail Deer