I always look forward to the Texas Taxidermy Association convention. It is easily the best state show in the country. Every year I am amazed at how smoothly this huge convention is run and how it continues to improve over time. This year was no exception as the TTAI produced a record number of entries as well as a record number of new attendees and new members. While many associations around the country are shrinking in numbers, Texas leads the way by proving that a successful convention is achievable when dedicated volunteers work tirelessly to improve the experience for participants.

For the fifth year in a row, I was honored to be asked to be the show photographer. I took photos as the mounts rolled in, and it quickly became clear to me that this was to be an outstanding year for the competition. Fortunately, Texas had arranged for five World Champion taxidermists who were eminently qualified to judge this awesome show. The judges, Owen Eldred, Dave Ferguson, Mike Nakielski, Clint Rickey, and Terry Weick, definitely had their work cut out for them in choosing the top winners from such a talented pool.
The seasoned judges were also impressed with the Texas hospitality. Clint Rickey said, "I have judged many shows in the last few years and I can say this with confidence, the Texas taxidermy association is the most professional well run show in the country. I will also say that the overall quality of the whitetails was as good as I have ever judged." Terry Weick posted on the TTAI Facebook page, "Keep up the great work, your show is something to be very proud of and I'm thrilled I got to be a part of it."
During the awards banquet, TTAI board member Brian Fees projects a Powerpoint presentation which includes the photos of the winning entries as the winners are announced. I am pleased to present the major award winners below in reverse order as they were announced at the awards banquet on Saturday night, June 22, 2019.
Texas Taxidermy Association Inc. 2019 Major Awards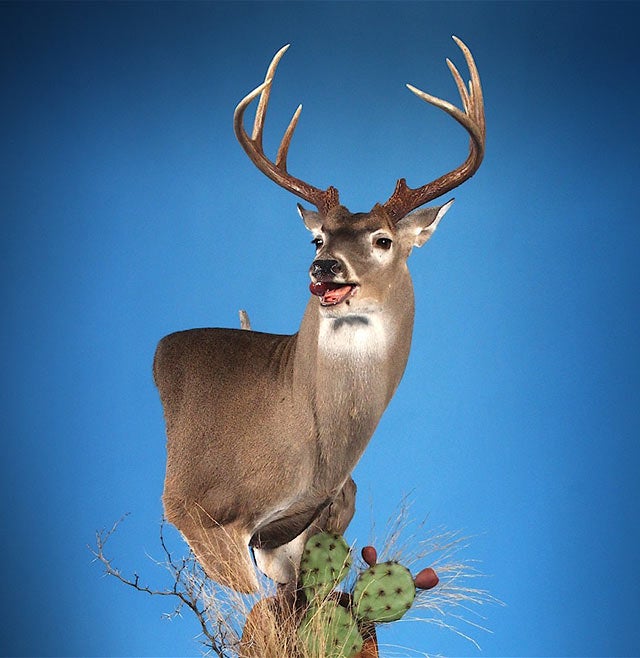 Judges' Best of Show – Breakthrough Award
Sponsored by Breakthrough
MARK HERNANDEZ Pearsall, TX 0117 Whitetail Deer
Best of Masters Division
Chosen by the Judges
MARK HERNANDEZ Pearsall, TX 0117 Whitetail Deer

Best of Professional Division
Chosen by the Judges
COURTNEY SHAHEEN New Braunfels, TX 2314 Coyote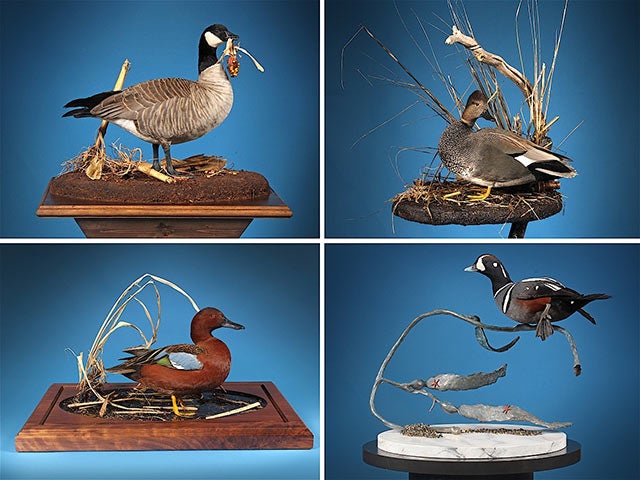 Competitors' Award
Highest combined scores of four entries
KYLE LANDRY Grand Isle, LA Canada Goose, Gadwall, Cinnamon Teal, Harlequin

Masters Mammal Challenge
Live speed-mounting competition
PAUL CALES Summersville, WV Whitetail Deer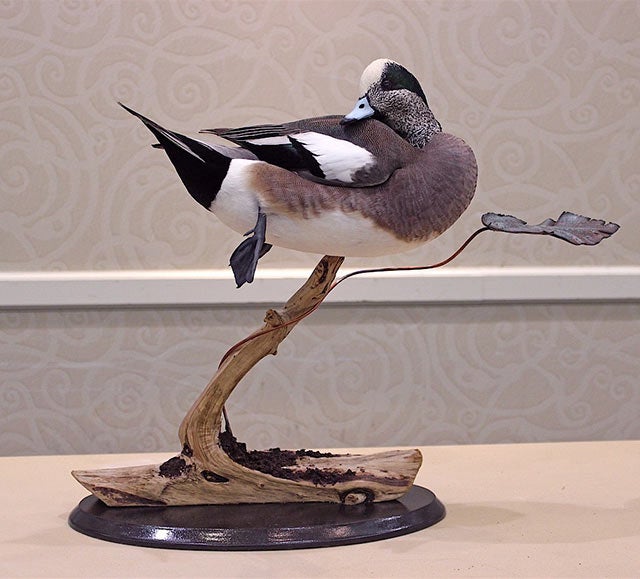 Masters Bird Challenge
Live speed-mounting competition
KYLE LANDRY Grand Isle, LA Widgeon

McKenzie Taxidermists' Choice Awards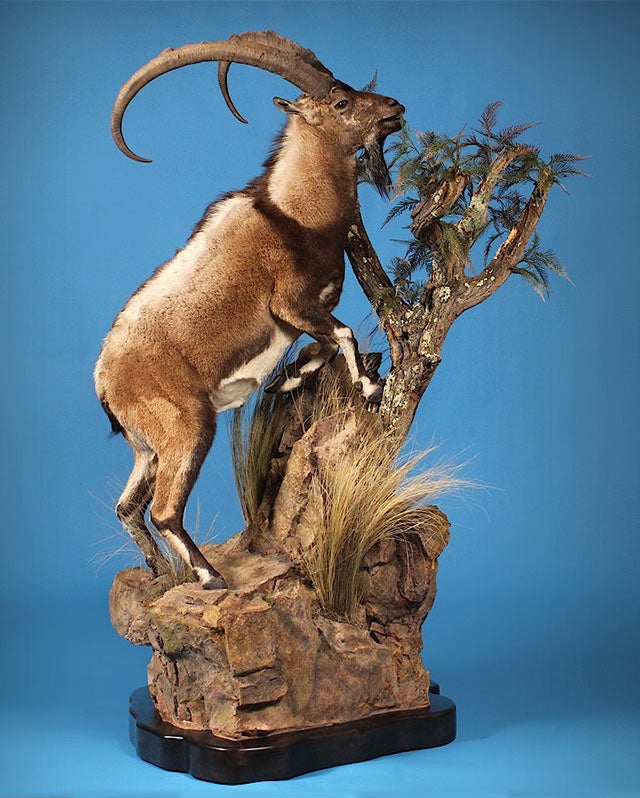 McKenzie Taxidermists' Choice Best Lifesize Mammal
Sponsored by McKenzie
ROBERT MAJOR Las Cruces, NM 0119 Ibex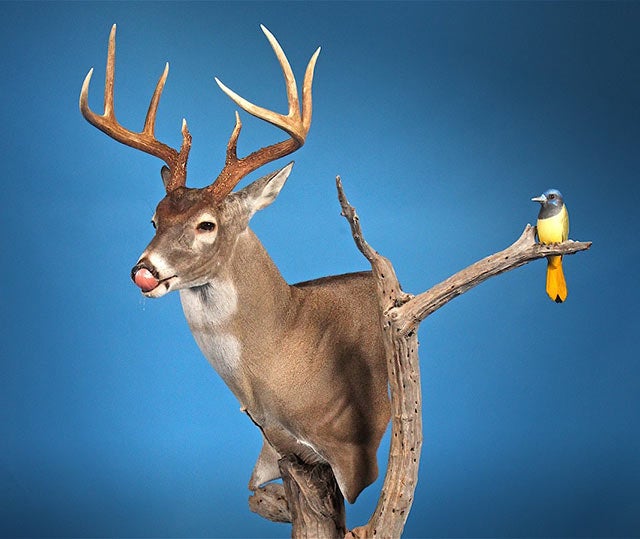 McKenzie Taxidermists' Choice Best Gamehead
Sponsored by McKenzie
JOHNNY RISINGER Mt. Enterprise, TX 0124 Whitetail Deer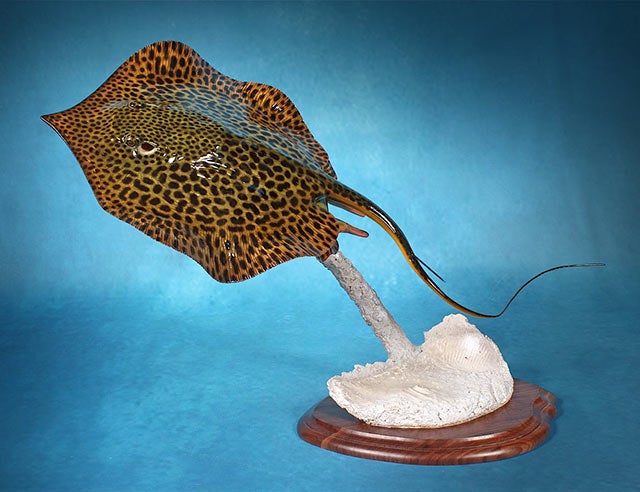 McKenzie Taxidermists' Choice Best Fish
Sponsored by McKenzie
JOSH KELLY Lone Oak, TX 0109 Leopard Stingray

McKenzie Taxidermists' Choice Best Bird
Sponsored by McKenzie
MARK PONTIUS Coweta, OK 0107 Turkey

TTAI People's Choice Awards

UTA People' Choice Best of Show
Chosen by the Competitors
JOHNNY RISINGER Mt. Enterprise, TX 0124 Whitetail Deer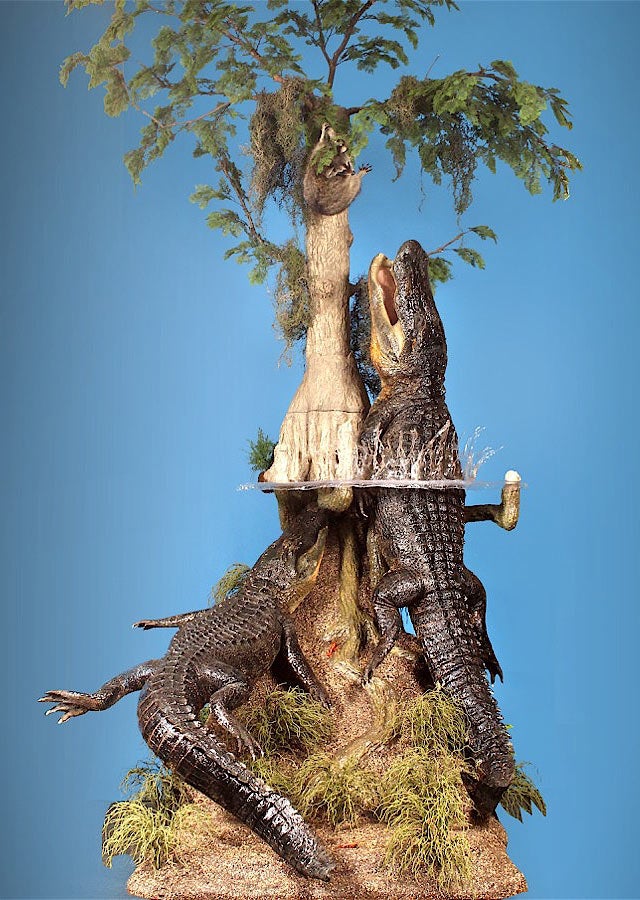 Studio Division First Place
Chosen by the Competitors
SAFARI STUDIOS, JIMMY FONTENOT San Angelo, TX 5015 Alligators and Raccoon

Studio Division Second Place
Chosen by the Competitors
HUFFAKER TAXIDERMY, JERRY HUFFAKER Abilene, TX 5014 Leopard

Studio Division Third Place
Chosen by the Competitors
FORTSON'S TAXIDERMY, ROB FORTSON Robinson, TX 5016 Whitetail Deer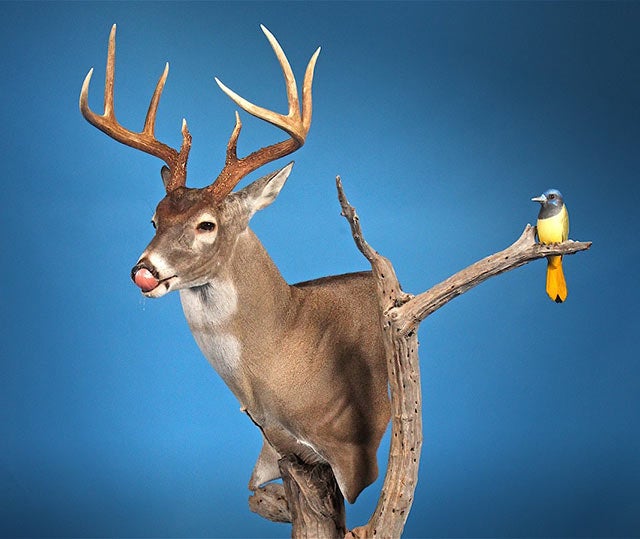 Best of Masters Division
Chosen by the Competitors
JOHNNY RISINGER Mt. Enterprise, TX 0124 Whitetail Deer

Best of Professional Division
Chosen by the Competitors
KALEN BEGNAUD Saint Martinville, LA 2363 Ibex

Best of Amatuer Division
Chosen by the Competitors
GRANT ELLIOTT Seymour, TX 4038 Bobcat

Original Arts First Place
Chosen by the Competitors
SIERRA GUIDRY Bryan, TX 3026 Armadillo Lamp

Texas State Champion Awards – Masters Division

Texas State Champion, Repproductions
Highest Scoring Masters Entry
JOSH KELLY Lone Oak, TX 0109 Leopard Stingray

Texas State Champion, Upland Game Bird
Highest Scoring Masters Entry
MARK PONTIUS Coweta, OK 0107 Turkey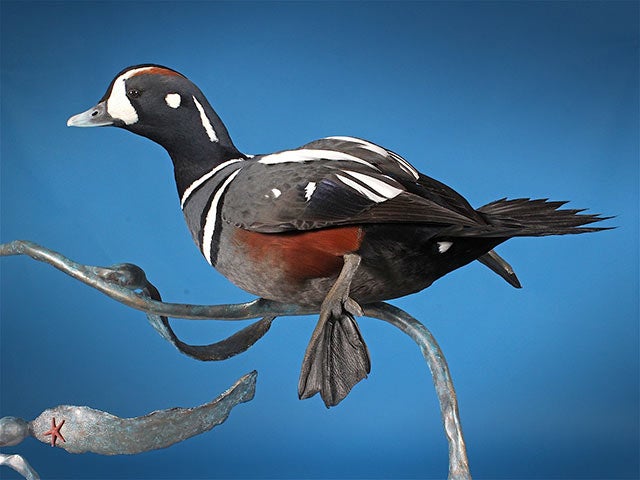 Texas State Champion, Waterfowl and Shorebirds
Highest Scoring Masters Entry
KYLE LANDRY Grand Isle, LA 0103 Harlequin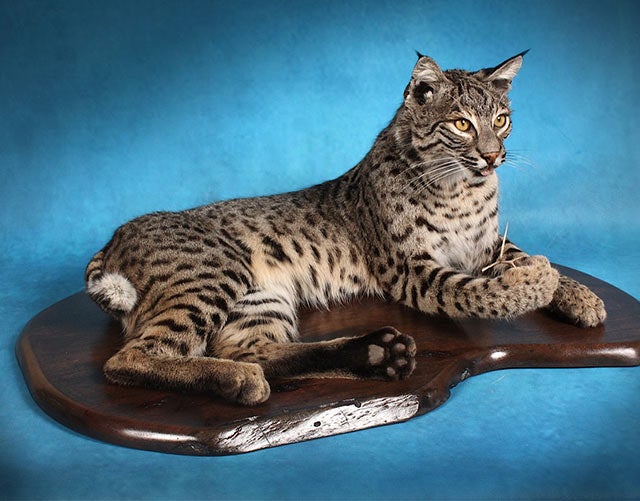 Texas State Champion, Small Mammal
Highest Scoring Masters Entry
CODY WIER Mendard, TX 0116 Bobcat

Texas State Champion, Large Mammal
Highest Scoring Masters Entry
ROBERT MAJOR Las Cruces, NM 0119 Ibex

Texas State Champion, Whitetail
Highest Scoring Masters Entry
MARK HERNANDEZ Pearsall, TX 0117 Whitetail Deer

Texas State Champion, Gameheads
Highest Scoring Masters Entry
ROBERT MAJOR Las Cruces, NM 0120 Blackbuck

Best of Category Awards – Professional Division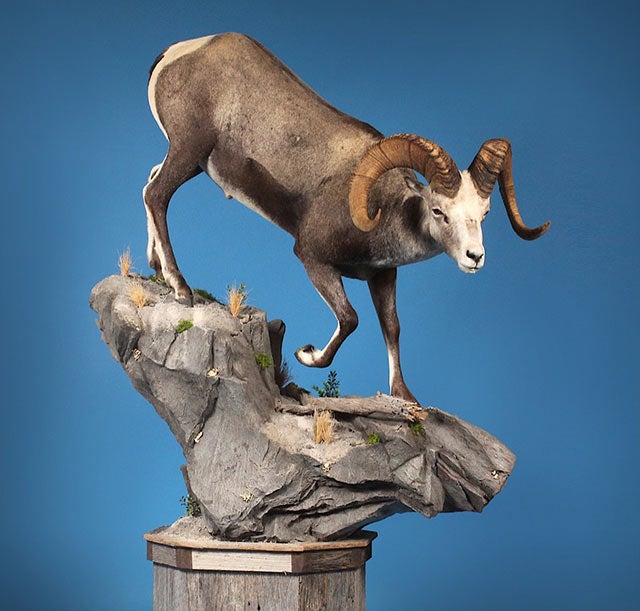 Best of Category Large Mammal
Highest Scoring Professional Entry
PHILLIP MARTIN Spring, TX 2360 Stone Sheep

Best of Category Reproductions
Highest Scoring Professional Entry
VANCE MONTGOMERY Verdigris, OK 2394 Smallmouth Bass

Best of Category Upland Game Bird
Highest Scoring Professional Entry
BRIAN FEES Gonzales, TX 2424 Quaker Parrot

Best of Category Waterfowl
Highest Scoring Professional Entry
BROOK BEASON Blanchard, LA 2377 Wood Duck

Best of Category Small Mammal
Highest Scoring Professional Entry
COURTNEY SHAHEEN New Braunfels, TX 2314 Coyote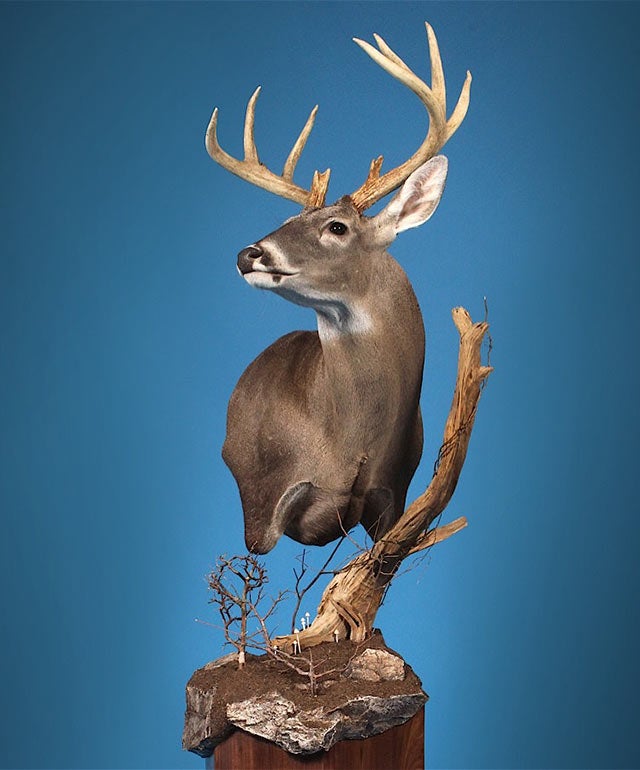 Best of Category Whitetail Deer
Highest Scoring Professional Entry
ANTHONY SALISBURY Terrell, TX 2242 Whitetail Deer

Best of Category Gameheads
Highest Scoring Professional Entry
NATHANIEL COOK Graham, TX 2343 Mule Deer

TTAI Sonsored Awards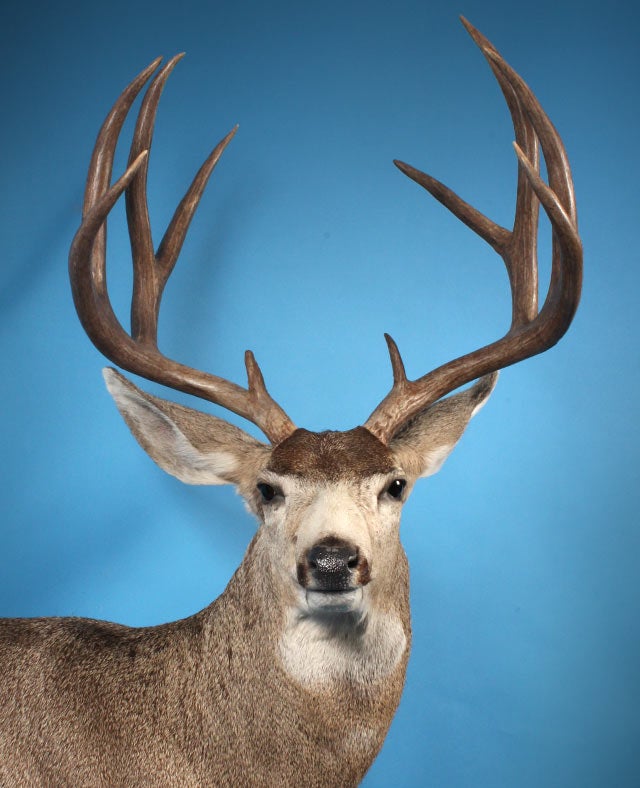 Mule Deer Foundation Award–Professional
Highest Scoring Mule Deer in Masters Division
NATHANIEL COOK Graham, TX 2343 Mule Deer

Amateur Division Horizon Award
Sponsored by Research Mannikins
GRANT ELLIOTT Seymour, TX 4038 Bobcat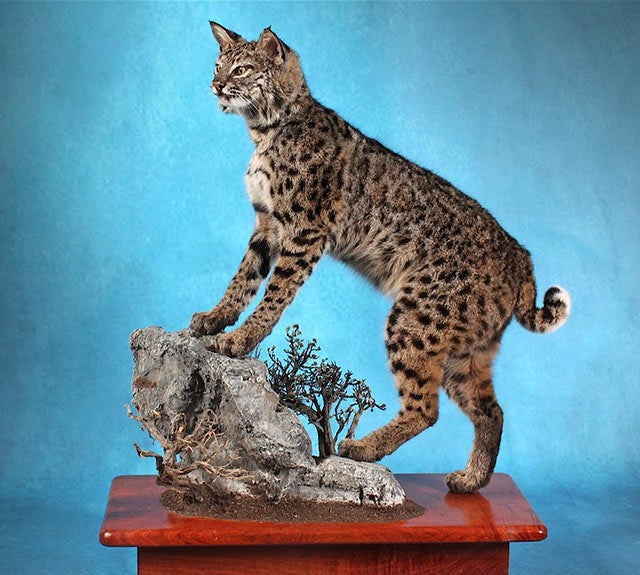 Second 2 Nature Award
Sponsored by Second 2 Nature
ANTHONY YANTA Beeville, TX 2397 Bobcat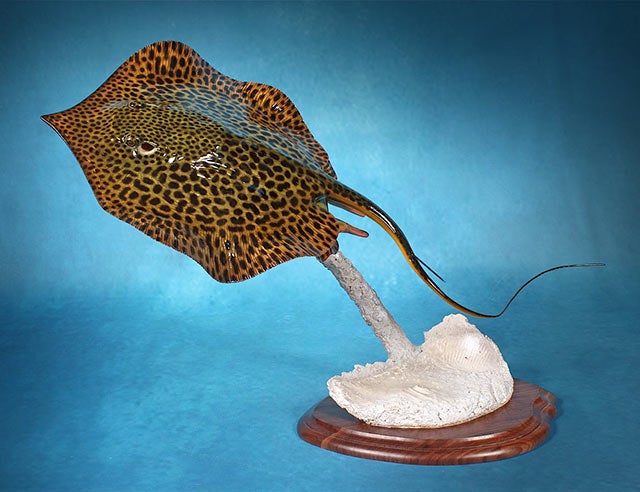 Polytranspar Award
Sponsored by McKenzie
JOSH KELLY Lone Oak, TX 0109 Leopard Stingray

Lifetone Award
Sponsored by ChemOddities
VANCE MONTGOMERY Verdigris, OK 2394 Smallmouth Bass

Pro 1 Award
Sponsored by Pro 1 Hide Paste
MARK HERNANDEZ Pearsall, TX 0117 Whitetail Deer

Brian Harness Award
Sponsored by the TTAI
COURTNEY SHAHEEN New Braunfels, TX 2314 Coyote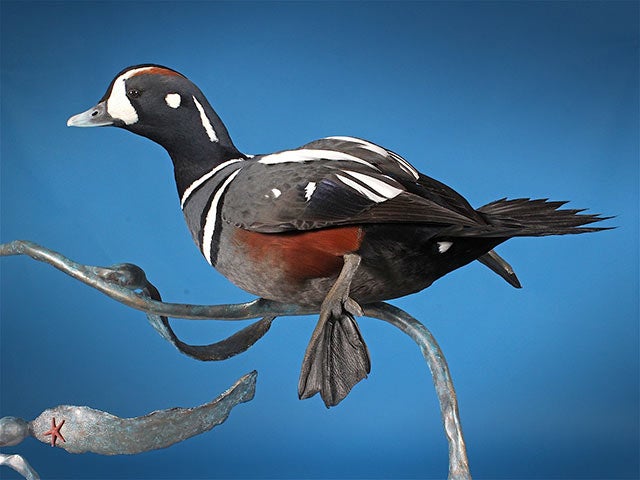 Carlos Adams Award
Sponsored by Kim And Danny Owens
KYLE LANDRY Grand Isle, LA 0103 Harlequin

TTAI Akeley Award
Sponsored by James Newport
ROBERT MAJOR Las Cruces, NM 0119 Ibex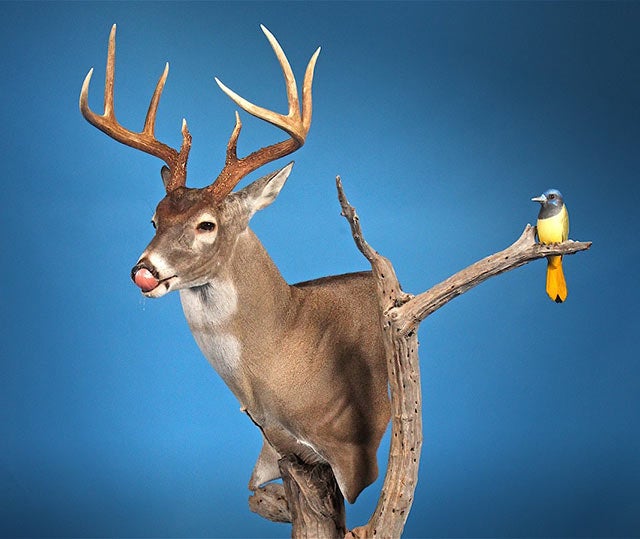 Van Dyke's Award
Most Original and Creative Presentation
JOHNNY RISINGER Mt. Enterprise, TX 0124 Whitetail Deer

Taxidermy Today Woody Award
Sponsored by Taxidermy Today
ROBERT MAJOR Las Cruces, NM 0119 Ibex
Research Mannikins Award
Sponsored by Research Mannikins
ROBERT MAJOR Las Cruces, NM 0119 Ibex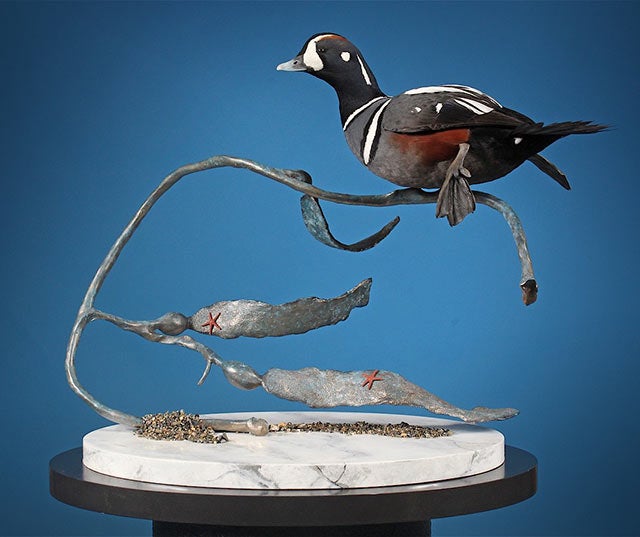 WASCO Award
Most Artistic Entry
KYLE LANDRY Grand Isle, LA 0103 Harlequin

Youth Awards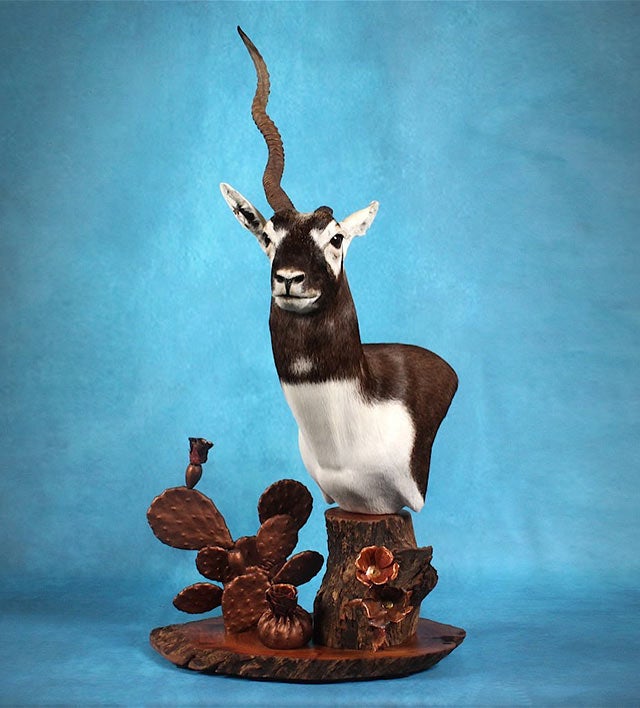 BeetleShack Judges' Choice – Youth
Chosen by the Youth Judges
NATAANI RICHARDSON Brownwood, TX 6061 Blackbuck
People's Choice–Youth
Chosen by the Competitors
NATAANI RICHARDSON Brownwood, TX 6061 Blackbuck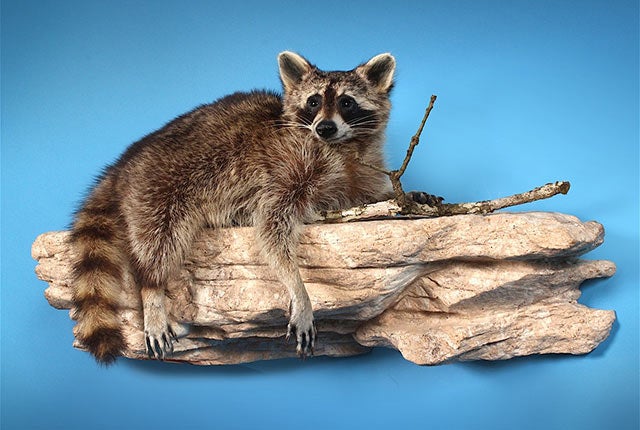 First Place Age 15–17 Category
Chosen by the Judges
GREGORY LANDRY North Zulch, TX 6058 Raccoon

Second Place Age 9–14 Category
Chosen by the Judges
NOLA LANDRY North Zulch, TX 6059 Raccoon

First Place Age 9–14 Category
Chosen by the Judges
NATAANI RICHARDSON Brownwood, TX 6061 Blackbuck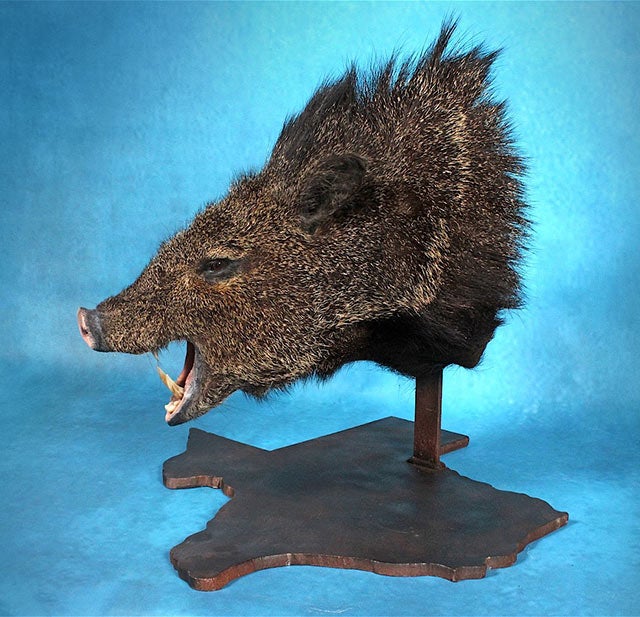 First Place Age 8 and Under Category
Chosen by the Judges
AINSLEY CRISP Lamesa, TX 6064 Javelina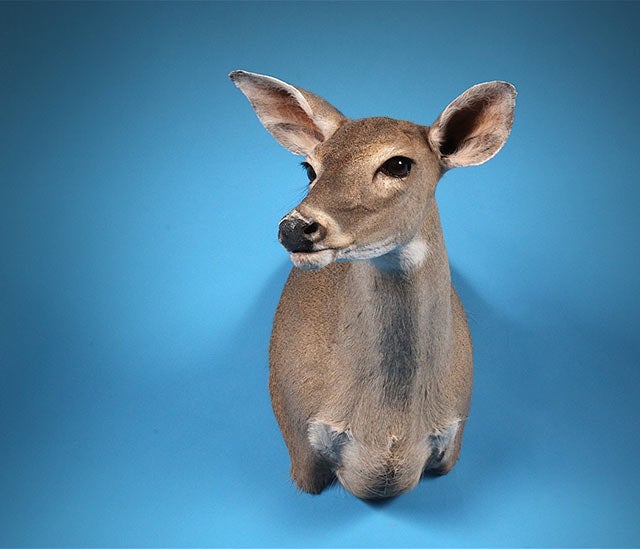 Second Place Age 8 and Under Category
Chosen by the Judges
KYLYNN PATTISON Abilene, TX 6053 Whitetail Deer