After cancelling the scheduled 2020 convention due to the COVID-19 pandemic, the NTA came roaring back to Sioux Falls, South Dakota for the 50th annual National Taxidermist Association convention, competition and trade show. The NTA had been at this facility three times before, in 2005, 2011 and 2019, and each time I was impressed with the Ramkota facility and staff. It was a great place to host the 2021 National Taxidermy Championships.
Everyone was happy to be back at a national convention and eager to reunite with all of their old friends and colleagues. The enthusiasm was noticeable and the competition did not disappoint. The entries were among the highest calibre that I had ever seen at a single show.
I was honored to return for the 31st time as the official show photographer. As the winners were announced and $13,250 in prize money was awarded by Master of Ceremonies Russell Knight, photos of the winning entries were projected on the big screen. Here are the studio photos of the major award winners from the 2021 NTA competition as they were shown when the awards were handed out on Saturday night, July 24, 2021.

NTA 2021 Major Award Winners
Taxidermist of the Year
The Theodore Roosevelt Lion Award – $1,000.00
JERRY HUFFAKER Abilene, Texas 196 Sable
The Breakthrough Best of Show Award
Judges' Choice Best of Show – $1,000.00
WES MOTE Tuttle, Oklahoma 356 Whitetail Deer
The WASCO Award
Most Artistic Entry – $250.00
CLINT RICKEY Dodgeville, Wisconsin 127 Aoudad
NTA Competitor's Award – Division of Excellence
First Place – $1,500.00
RICHARD WHITE Billings, Montana 262 Cuttbow Trout
RICHARD WHITE Billings, Montana 260 Westslope Cutthroat Trout
RICHARD WHITE Billings, Montana 261 Westslope Cutthroat Trout
RICHARD WHITE Billings, Montana 263 Brook Trout
NTA Competitor's Award – Division of Excellence
Second Place – $1,000.00
SAM CAHOY Aberdeen, South Dakota 284 Wild Turkey
SAM CAHOY Aberdeen, South Dakota 285 California Quail
SAM CAHOY Aberdeen, South Dakota 286 King Eider
SAM CAHOY Aberdeen, South Dakota 287 Northern Shoveler / Wigeon hybrid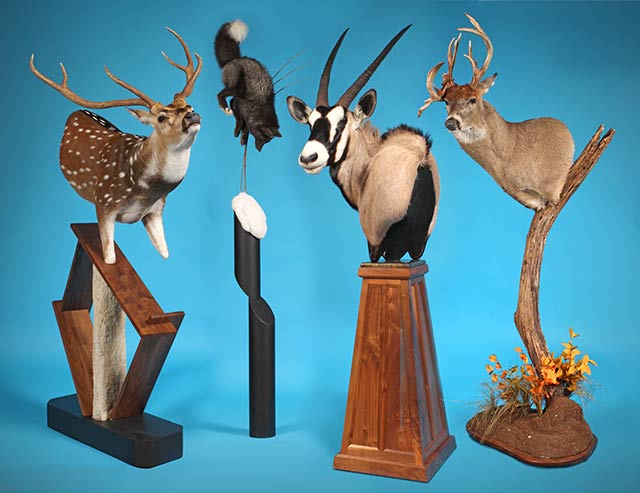 NTA Competitor's Award – Open Division
First Place – $1,000.00
LANCE VAN DUSEN Lawson, Missouri 219 Axis Deer
LANCE VAN DUSEN Lawson, Missouri 220 Silver Fox
LANCE VAN DUSEN Lawson, Missouri 221 Gemsbok
LANCE VAN DUSEN Lawson, Missouri 222 Whitetail Deer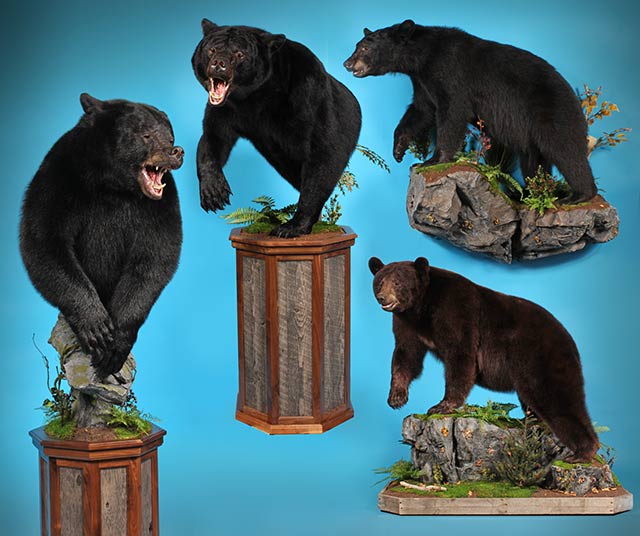 NTA Competitor's Award – Open Division
Second Place – $500.00
NICK GENEREUX Crookston, Minnesota 249 Black Bear
NICK GENEREUX Crookston, Minnesota 250 Black Bear
NICK GENEREUX Crookston, Minnesota 251 Black Bear
NICK GENEREUX Crookston, Minnesota 252 Black Bear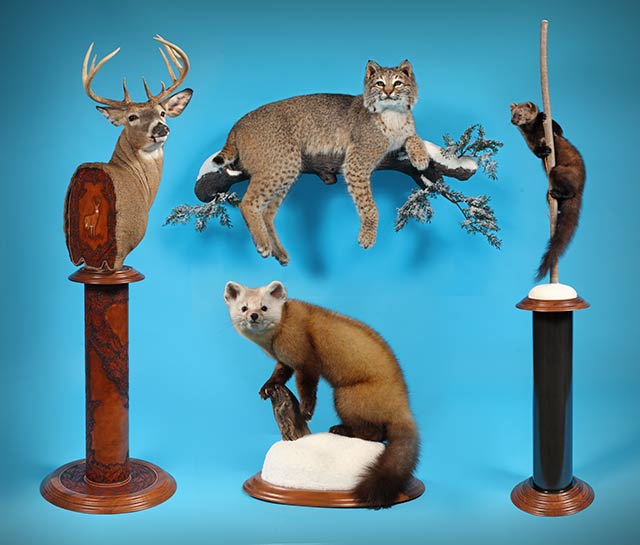 NTA Competitor's Award – Open Division
Third Place – $250.00
ERIN KRINGS Hawkings, Minnesota 157 Bobcat
ERIN KRINGS Hawkings, Minnesota 158 Pine Marten
ERIN KRINGS Hawkings, Minnesota 159 Whitetail Deer
ERIN KRINGS Hawkings, Minnesota 160 Fisher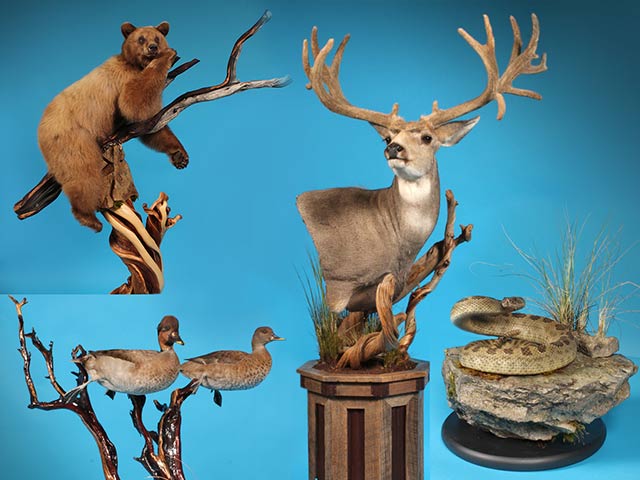 Best All-Around Taxidermist
Highest Combined Score in Four Categories in Open Division – $100.00
KENT ALLARD Sydney, Nebraska 208 Black Bear
KENT ALLARD Sydney, Nebraska 209 Mule Deer
KENT ALLARD Sydney, Nebraska 210 Prairie Rattlesnake
KENT ALLARD Sydney, Nebraska 211 Red Crested Pochard/Speckled Teal Hen
Distinguished Taxidermist Award
Entry has previously won a Judges' Best of Show at another qualifying competition – $150.00
JENA EVERAGE Versailles, Indiana 191 Whitetail Deer
Challenge of the Art of Taxidermy
First Place – $250.00
CRAIG WESTBROEK Plain City, Utah 131 Common Goldeneye
Challenge of the Art of Taxidermy
Second Place – $150.00
LANCE VAN DUSEN Lawson, Missouri 220 Silver Fox
Challenge of the Art of Taxidermy
Third Place – $100.00
BILL NEUMAN Bismarck, North Dakota 347 Steinbok
NTA Best of Show Collective Artists
Judges' Choice for Best Collective Artists Entry – $300.00
JAMES BENSON and JARED GLIMSDAHL East Grand Forks, Montana 177 Bighorn Sheep
Master's Choice Award
Selected by convention attendees
MIKE NAKIELSKI Iron Ridge, Wisconsin 248 Shoveler
Henry Wichers Inchumuk Award
Judges' Choice for Best Lifesize Mammal, Size of Squirrel or Smaller – $100.00
ROSS RICHARD Herriman, Utah 274 Raccoon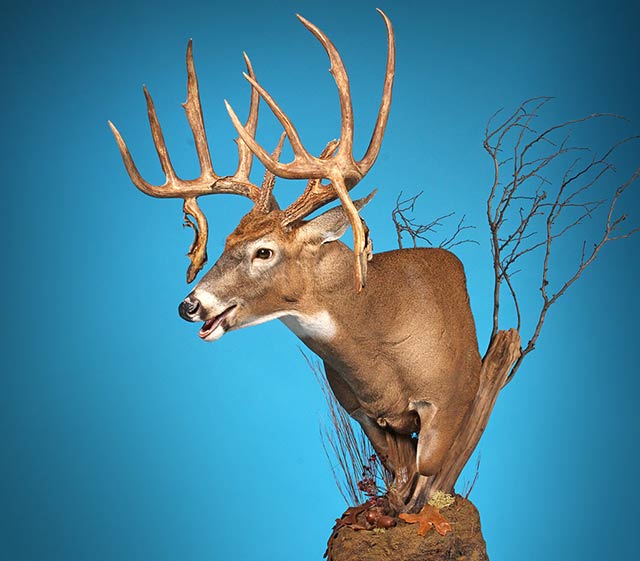 Joseph Bruchac Memorial Award
Judges' Choice for Best Whitetail Deer – $100.00
WES MOTE Tuttle, Oklahoma 256 Whitetail Deer
Chris Barnhardt Memorial Award
Judges' Choice for Best Gamehead – $100.00
JERRY HUFFAKER Abilene, Texas 196 Sable
Brian Harness Memorial Award
Judges' Choice for Best Lifesize Mammal – $100.00
BILL NEUMAN Bismarck, North Dakota 347 Steinbok
National Wild Turkey Federation Award
Judges' Choice for Best Turkey – $100.00
SAM CAHOY Aberdeen, South Dakota 284 Wild Turkey

North American Champions
North American Champion Turkey
First Place in the Division of Excellence – $200.00
SAM CAHOY Aberdeen, South Dakota 284 Wild Turkey
North American Champion Whitetail Deer Open-Mouth
First Place in the Division of Excellence – $200.00
WES MOTE Tuttle, Oklahoma 256 Whitetail Deer
North American Champion Whitetail Deer Closed-Mouth
First Place in the Division of Excellence – $200.00
JENA EVERAGE Versailles, Indiana 191 Whitetail Deer
North American Champion Large Gamehead
First Place in the Division of Excellence – $200.00
JERRY HUFFAKER Abilene, Texas 196 Sable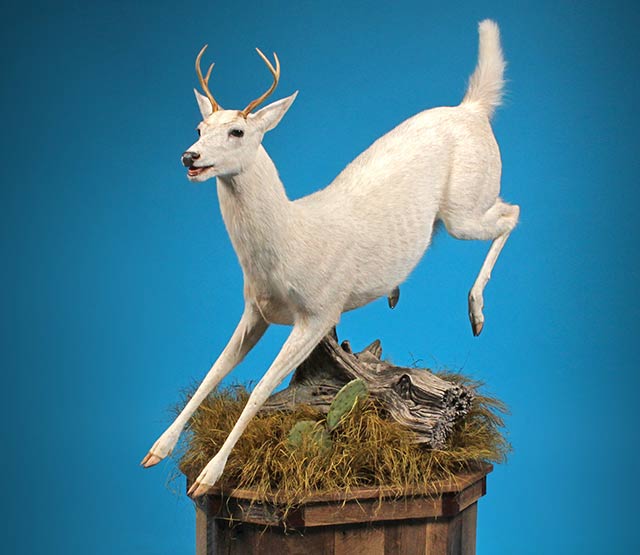 North American Champion Large Mammal
First Place in the Division of Excellence – $200.00
JOHNNY RISINGER Mt. Enterprise, Texas 339 Whitetail Deer
North American Champion Small Mammal
First Place in the Division of Excellence – $200.00
BILL NEUMAN Bismarck, North Dakota 347 Steinbok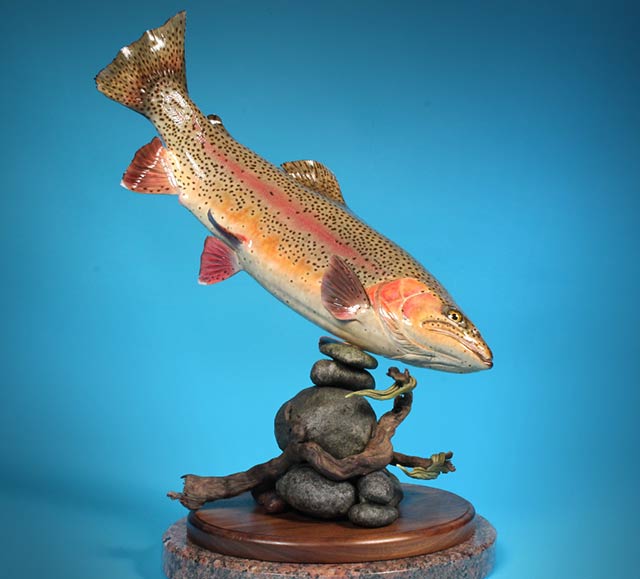 North American Champion Coldwater Fish Skin Mount
First Place in the Division of Excellence – $200.00
RICHARD WHITE Billings, Montana 262 Cutbow Trout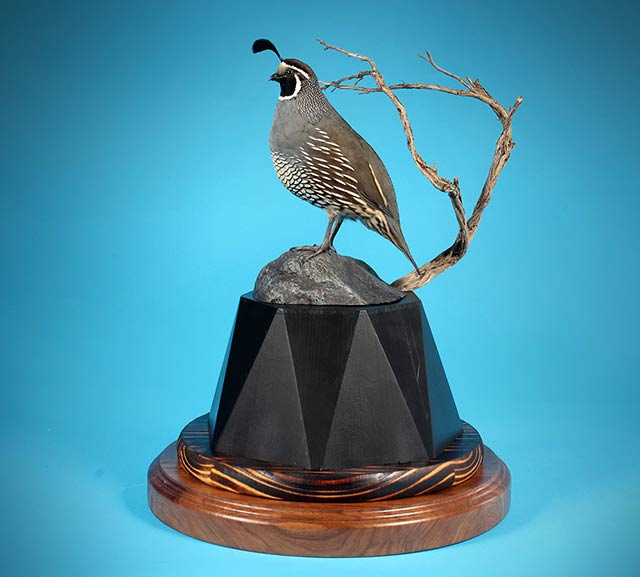 North American Champion Bird
First Place in the Division of Excellence – $200.00
SAM CAHOY Aberdeen, South Dakota 129 California Quail
North American Champion Habitat
First Place in the Division of Excellence – $200.00
CLINT RICKEY Dodgeville, Wisconsin 127 Aoudad
NTA Best Habitat Award
Judges' Choice for Outstanding Habitat – $100.00
CLINT RICKEY Dodgeville, Wisconsin 127 Aoudad

National Champions
National Champion Whitetail Deer Open-Mouth
Highest Score in the Open Division – $100.00
TIM SCHROEDER Huxley, Iowa 309 Whitetail Deer
National Champion Whitetail Deer Closed-Mouth
Highest Score in the Open Division – $100.00
TOM HANSEN Windom, Montana 300 Whitetail Deer
National Champion Small Gamehead
Highest Score in the Open Division – $100.00
ABEL EVERAGE Versailles, Indiana 337 Coyote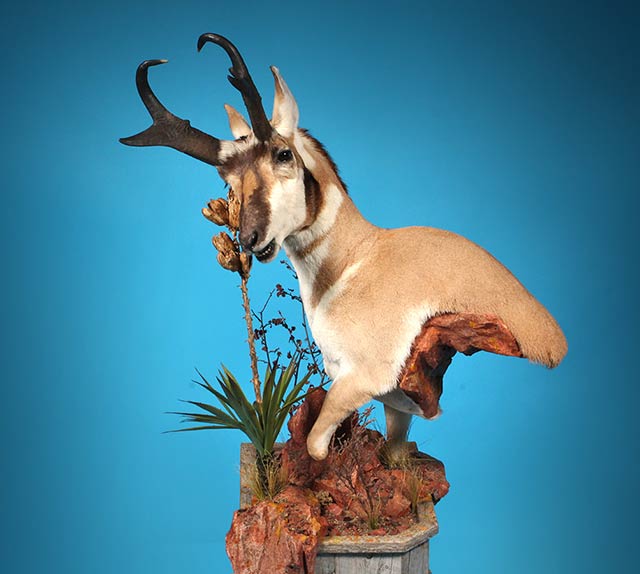 National Champion Large Gamehead
Highest Score in the Open Division – $100.00
PAUL KLAR Broadus, Montana 254 Pronghorn Antelope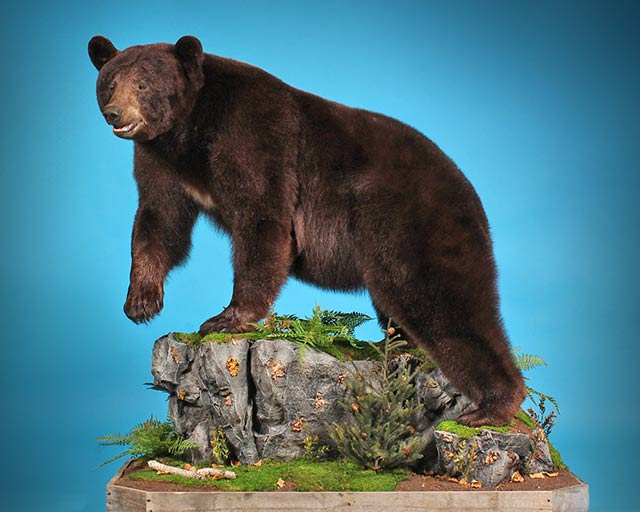 National Champion Large Mammal
Highest Score in the Open Division – $100.00
NICK GENEREUX Crookston, Minnesota 251 Black Bear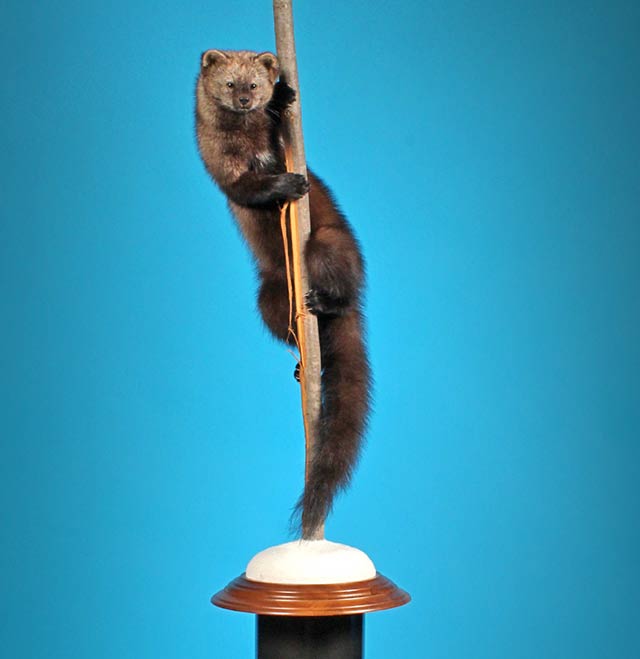 National Champion Small Mammal
Highest Score in the Open Division – $100.00
ERIN KRINGS Hawkins, Wisconsin 160 Fisher
National Champion Reptile Skin Mount
Highest Score in the Open Division – $100.00
ROYCE DAKE Ulm, Utah 279 Prairie Rattlesnake
National Champion Warmwater Fish Reproduction
Highest Score in the Open Division – $100.00
SCOTT LULA Wisdom, Montana 288 Shevelnose Sturgeon
National Champion Waterfowl
Highest Score in the Open Division – $100.00
TIM COOLEY Akeney, Iowa 302 Pintail
NTA Best Bird Award
Judges' Choice for Best Bird – $100.00
TIM COOLEY Akeney, Iowa 302 Pintail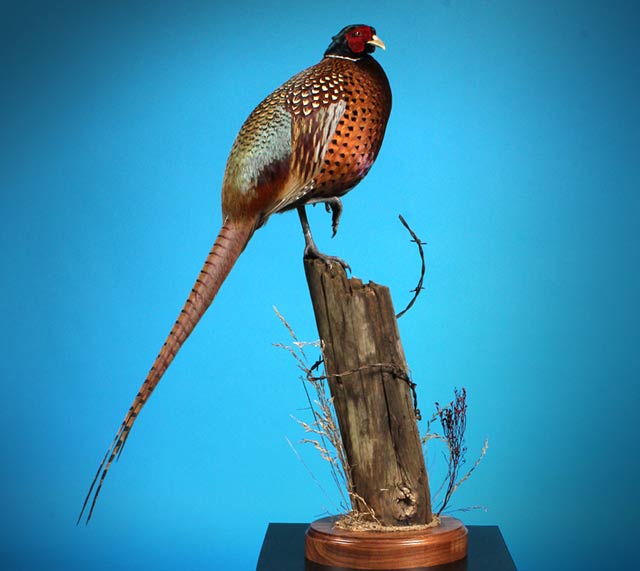 National Champion Bird
Highest Score in the Open Division – $100.00
TIM COOLEY Akeney, Iowa 303 Ringneck Pheasant
National Champion Habitat
Highest Score in the Open Division – $100.00
CRYSTAL HALFHILL Scottsdale, Pennsylvania 137 Groundhog Habitat

Other Awards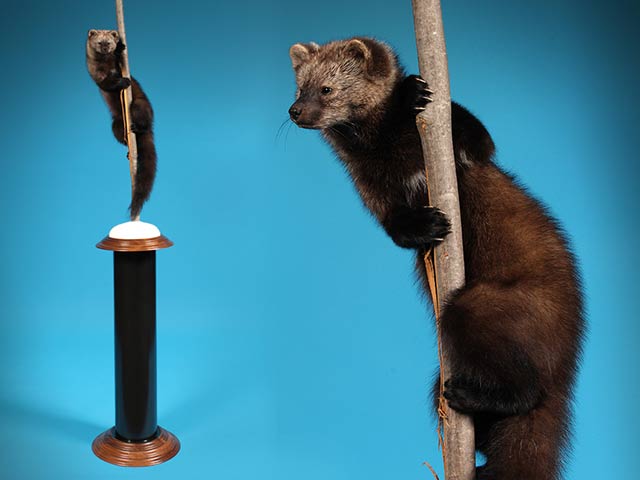 NTA Impact Award
Sponsored by Champions Choice – $200.00
ERIN KRINGS Hawkins, Wisconsin 160 Fisher
NTA Virtuoso Award
Sponsored by Pro-1 for excellence in "Molding & Casting" – $200.00
WES MOTE Tuttle, Oklahoma 256 Whitetail Deer
Taxidermists' Choice Best Whitetail Award
Sponsored by McKenzie Taxidermy Supply – $100.00
WES MOTE Tuttle, Oklahoma 256 Whitetail Deer
NTA Best of Show Novice
Judges' Choice for Best Novice Entry – $100.00
MICHAEL RYSAVY Brookings, South Dakota 244 Black Crappie
People's Choice Award
The Charley Haynes Memorial Award – $100.00
JAMIE BRINCKS Council Bluff, Iowa 334 Horse
Delia Akeley Award
Best entry by a female competitor selected by convention attendees – $100.00
JAMIE BRINCKS Council Bluff, Iowa 334 Horse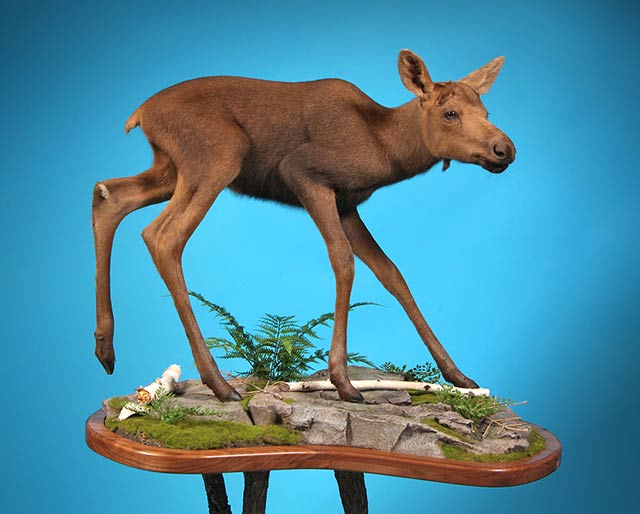 Taxidermists' Choice Best Lifesize Mammal Award
Sponsored by McKenzie Taxidermy Supply – $100.00
JAMES BENTON East Grand Forks, Minnesota 178 Moose Calf
Taxidermists' Choice Best Fish Award
Sponsored by McKenzie Taxidermy Supply – $100.00
RICHARD WHITE Billings, Montana 262 Cutbow Trout
The Polytranspar Award
Highest Scoring Fish Painted with Polytranspar – $100.00
RICHARD WHITE Billings, Montana 262 Cutbow Trout
Taxidermists' Choice Best Reptile Award
Sponsored by McKenzie Taxidermy Supply – $100.00
ROYCE DAKE Ulm, Utah 280 Ball Python
Taxidermists' Choice Best Bird Award
Sponsored by McKenzie Taxidermy Supply – $100.00
SAM CAHOY Aberdeen, South Dakota 284 Wild Turkey
NTA Best of Show Taxidermy Sculpture
Sponsored by the National Taxidermists Association – $100.00
BILL NEUMAN Bismarck, North Dakota 349 Marco Polo Sheep
People's Choice Taxidermy Sculpture
Sponsored by the National Taxidermists Association – $100.00
BILL NEUMAN Bismarck, North Dakota 349 Marco Polo Sheep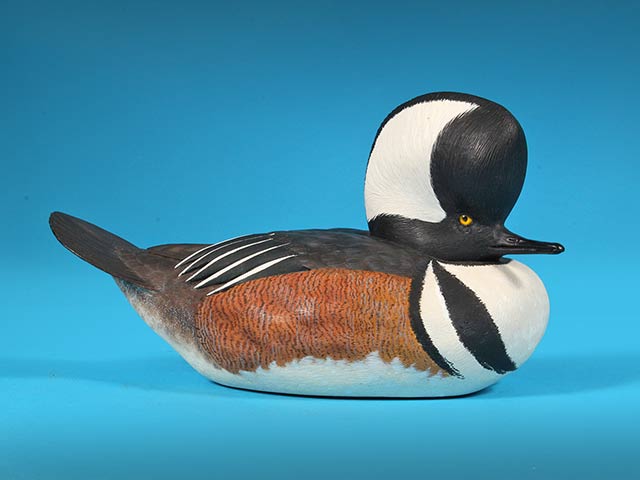 NTA Best of Show Original Art
Selected by the judges collectively from all first-place winners in the five Original Art categories – $100.00
TIM HECHT Jackson, Minnesota 318 Elephant
People's Choice Original Art
Sponsored by the National Taxidermists Association – $100.00
CHARITY NEWMAN Shadehill, South Dakota 126 Pencil Drawing
NTA International African/Exotic Award
Judges' Choice for Best African/Exotic Mount – $100.00
DEAN SCHULTE Coalville, Utah 145 African Lion
Van Dyke's Award
Most Creativity Mammal, Gamehead or Whitetail Entry – $100.00
GARY WEIR Montrose, Colorado 165 Whitetail Deer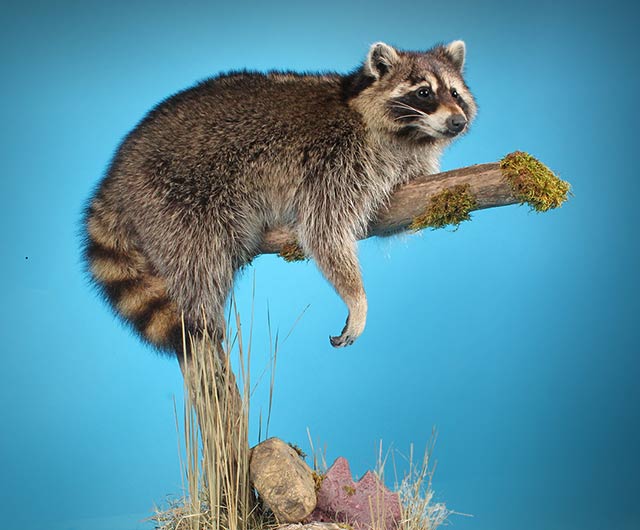 Youth Horizon Award
Judges' Best of Show Youth Division – $100.00
DAGEN HANSEN Windom, Minnesota 138 Raccoon
Children's Horizon Award
Judges' Best of Show Children's Division – $100.00
HYATT HANSEN Windom, Minnesota 176 Muskrat

The 2019 NTA Major Award Winners Gallery – Sioux Falls, South Dakota
The 2018 NTA Major Award Winners Gallery – Springfield, Illinois
The 2017 NTA Major Award Winners Gallery – Layton, Utah
The 2016 NTA Major Award Winners Gallery – Seven Springs, Pennsylvania
The 2015 NTA Major Award Winners Gallery – Gatlinburg, Tennessee
The 2014 NTA Major Award Winners Gallery – Springdale, Arkansas
The 2013 NTA Major Award Winners Gallery – Baton Rouge, Louisiana
The 2012 NTA Major Award Winners Gallery – Rogers, Arkansas
The 2011 NTA Major Award Winners Gallery – Sioux Falls, South Dakota
The 2010 NTA Major Award Winners Gallery – Springfield, Illinois
The 2009 NTA Major Award Winners Gallery – Huntsville, Alabama
The 2008 NTA Major Award Winners Gallery – Lubbock, Texas
The 2007 NTA Major Award Winners Gallery – Louisville, Kentucky
The 2006 NTA Major Award Winners Gallery – Billings, Montana
The 2005 NTA Major Award Winners Gallery – Sioux Falls, South Dakota