Who will become the 2017 World Champions?
Imagine if all baseball players were allowed to play in the World Series; if all golfers were invited to the Masters; if every tennis player could make it to the grass courts of Wimbledon. In most human endeavors, only a tiny percentage of participants are fortunate enough to compete directly for the highest honors. But in taxidermy, there are no barriers. There are no semifinals. There is no club to join or dues to pay. Any person who has the desire can compete directly against the best taxidermists in the world!
Being named a World Champion is one of the highest honors for which an artist can strive. In 2017, there will be a possible eighteen World Taxidermy Championship titles up for grabs. The excitement will reach its climax during the gala 2017 World Show Awards Banquet, where over $46,000.00 in cash prizes and other awards will be revealed and the newest World Champion Taxidermists will be named.
The World Taxidermy Championships is truly a special experience, unique in the world of taxidermy. Join over a thousand of your peers for five days of fun, fellowship, education and competition in this beautiful facility. Mark your calendars now and make plans to be a part of taxidermy's premiere event!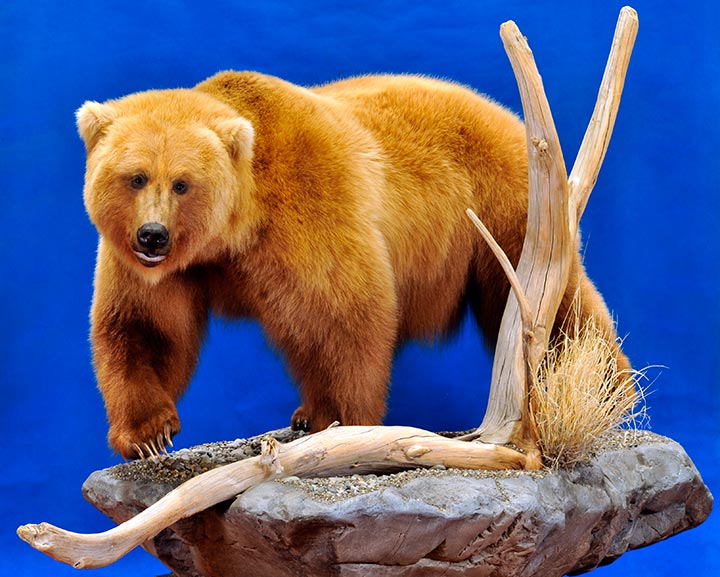 How "Best in World" Titles Are Determined
There are sixteen Best in World titles in the Master Division, one in the Collective Artists Division and one in the Taxidermy Sculpture Division.
For 2017, each entry in the Master Division will be separately and independently scored by two judges and the scores averaged together. Once first places are determined in the subcategories, a competition supervisor will gather all category judges (five for most categories) to vote for eligible entries for Best in World titles. They will each cast a secret ballot for Best in World. The judges will be allowed to discuss and confer about the eligible entries before casting their ballots. If two entries receive equal votes the judges will be asked to vote again on those two entries only. The results will be kept secret and announced at the World Show Awards banquet.
Competitors vying for the Best in World titles should pay very close attention to the subcategories. Some of the subcategories will be heavily competed in, while others may only have one or two entries. Remember—to win a Best in World title you must first have a First Place ribbon in a subcategory. You may want to consider competing in several of the subcategories to increase your chances of being considered in that final decision.
Each Collective Artists entry will be judged by a team of judges. After placements are determined in each category all taxidermy judges will evaluate the eligible entries for Best in World Collective Artist and cast individual secret ballots. Since this is one of only two divisions in which judges can compete, any judge competing in this division will not be eligible to judge in this division, nor cast a vote for Best in World (in that division).

The Competitors' Award: $20,500.00
Including $17,000.00 from Head Quarters Taxidermy Supply and Big Rock Sports
Plus $2,000.00 from Midwest Fur Dressing, LLC and $1,500.00 from Payer Eyes
If you want to compete for the largest cash awards at the 2017 World Taxidermy Championships®, go after the Competitors' Award!
The Competitors' Award was developed and the rules were written by World Show chairman Larry Blomquist in 1996 and first offered at the 1997 World Championships. The goal was to find a way to honor and reward the many talented taxidermists in our industry. It quickly became a major attraction for World Show competitors.
How do I enter to compete for this award? If you enter four entries in either the Professional or Master Division, you are automatically eligible. You can compete for the Competitors Award in only one of these divisions, not both. Please read the complete rules for this special award.
If I compete for this award in the Professional Division, can I still enter the Master Division to compete for a World title? Yes, but you cannot compete in both divisions in the same category (see Rule 8). Also, if you have four entries in both divisions, you must specify in which division you wish to compete for the Competitors' Award. Most competitors who wish to compete in the Master Division (for a World Title) will also compete there for the Competitors' Award and not compete at all in the Professional Division.
When are the Competitors' Award winners announced? The winners of this award are announced at the end of the World Championship® Awards Banquet on Friday night. The World Show Awards Banquet is a special and very entertaining event. Not only are all the cash awards given out and winners of World Titles named, but special talents from our industry will entertain you along with video clips from movies and TV, all using taxidermy as a main theme.

The Best All-Around Award
This competition and awards will honor the WTC Master Best All-Around Taxidermist, winning $2,000, and the WTC Professional Best All-Around Taxidermist, winning $1,000. Each winner will receive a plaque and cash prize donated and sponsored by Ohio Taxidermy Supply. Competitors can compete for this award in only one division, either the Master Division or Professional Division.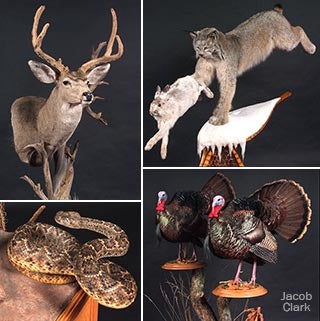 1. Entry Fee. Competitors will need to pay an additional entry fee of $35.00 (early entry fee) or $40.00 (late entry fee) to compete for Best All-Around taxidermist in either the Professional or Master divisions.
2. Entry Designation. Important: At the show, when entering pieces, competitors will be asked to designate the four entries that they have selected to compete for this award.
3. Multiple Entries. Competitors must pay the appropriate Master or Professional Division entry fee for each entry. Since four entries are necessary to compete for the Best All-Around Award, these entries (if they are each single entries in the regular competition and not part of a mixed group) will also be eligible for the Competitors' Award competition where four entries are necessary to be automatically entered.
4. Four Categories. To be eligible for this award, you must have one designated entry in each of the four following categories: Lifesize Mammal (any size), Gamehead Shoulder Mount (any species), Bird (any species), and Fish, Reptile, or Amphibian (skin mount or reproduction, any species). Note: shellfish are not eligible for competing in this competition. Individual specimens of the Mixed Group entries of the Master and Professional competitions will be allowed as specified entries for the Best All Around. Since each entry in a mixed group is scored on a WTC score sheet that individual score will be used for your specified entry. The rules for mixed group does not allow for a gamehead and lifesize mammal composition to compete as a mixed group since they are both mammals. For this reason a mixed group cannot contain all four categories required to compete for Best All-Around.
Group subcategories in the Master Division can also be used as a designated category entry for the Best All-Around Competition. The points would be used from the overall average of the group and cannot come from one component of the group. 
5. Divisions. Competitors can compete for this award in either the Professional or Master Divisions, but not in both as WTC rules will not allow for this.
6. Rules. All regular rules and regulations apply to the respected division the competitor is entering.
7. Judging. The winner will be determined by the total points of your four designated entries. The taxidermist who has scored the highest total points for his/her entries will be declared the winner of that division. In case of a tie, two winners will be declared and the prize money will be divided.
8. Awards. Best All-Around (Master Division) will receive $2,000 and a Recognition Plaque. Best All-Around (Professional Division) will receive $1,000 and a Recognition Plaque.

Collective Artists Division $3,400.00
The Collective Artists Division is for competition pieces where more than one taxidermist worked on the entry. This division offers a professional studio a great opportunity of promotion if it should win this best in world title. Anyone is eligible to compete except for the judges selected to judge this division. The $3,400 in cash awards for this division are sponsored by Tohickon Glass Eyes and Karl Lange Glasaugen.


This division will be judged by high standards and should be considered a division for advanced and professional taxidermists.
Each category within the Collective Artists Division can have a First, Second and Third place award. The First place in each category will receive $400.00 and a Best of Category plaque (Second and Third places get ribbons).
Each Best of Category will then become eligible for Best in World Collective Artists. The Best in World Collective Artists will receive an Akeley Medallion, a Recognition Plaque, and $1,000.00 from Tohickon Glass Eyes and Karl Lange Glasaugen. If there are no first places in any of the categories, there will be no Best in World Collective Artists. There are no Second and Third in World for Collective Artists.
Entries in this division will also be eligible in the Akeley Award judging and for voting of the Competitors' Choice Award.
There is no limit to the number of entries a studio or group may enter in this division. This division is nonrestrictive as far as awards, and one studio or group can earn as many awards as possible.
Collective Artists Categories:
a. Lifesize Mammals—may include single or group pieces.
b. Game Heads—may include single or group pieces.
c. Birds—may include single or group pieces.
d. Fish, Reptiles, Amphibians (skin mounts)—may include single or group pieces.
e. Mixed Group—may include a combination of mammals (lifesize or game heads), birds and/or fish.
f. Re-Creations and Reproductions—may include single or group pieces. This will include reproduction fish or reptiles, re-creations, carvings, and replicas of any animal.

Interpretive Taxidermy Division $1,500.00
This division was established for the 2013 World Show. The idea and rules were proposed by Don Frank of Missouri. The 2015 sponsor for this division is The Wildlife Gallery, who is generously donating $1,000 for the top prizes. In this division, a competitor can take his or her artistic talents and a fertile imagination to a new level and see what happens. Some of the technical burdens of conventional competition are lifted because the display will not be scrutinized with a flashlights and/or finger-probing. This does not mean that the quality of the work can be substandard, yet it does give the competitor the artistic license to use an animal or part of an animal to create art in any way he/she sees fit. The goal should be to convey the essence of the species.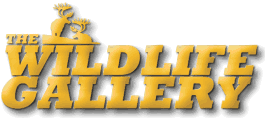 This division has great potential in showcasing some extraordinary examples of interpretive taxidermy art. We hope to see your imagination on display and competing for a major division title.
1. Who May Compete: This division is open to all registrants of the World Show, including judges of the show, except for the five judges selected to judge this division. Entries in this division can also be entered in other divisions as long as they fall under the rules of those divisions. An additional entry fee must be paid to enter an additional division.
2. Rules: The rules are quite simple and unrestrictive. Interpretive Taxidermy entries will be judged on craftsmanship, artistry, and whether the essence of the species is conveyed. An entry should emphasize form and content rather than realistic duplication of the entire animal. It should be presented in a style that provokes thought and wonder. Any species of bird, mammal, fish, or reptile can be entered in part or in its entirety. This is an exploration of taxidermy as art.
3. Judging: The work will be judged from a normal viewing distance by five judges (assigned by the World Show committee) and there will be an open discussion about the composition, design, and uniqueness of the entries. Score sheets are not used to judge this division. This is a single-ribbon division. Each judge will vote by secret ballot to determine the first-, second-, and third-place winners. Each of the five judges will be ask to write down his placing for first through third. First is worth 3 points, second 2 points, and third 1 point. When these values are added from the 5 judges, the three highest scoring entries will receive a placing based on highest point value. If there is a tie the judges will be ask to cast a second vote to break the tie.
4. Awards: The first place winner will receive a plaque and $1,000.00, second a plaque and $300.00 and third a plaque and $200.00. These winners will receive their awards at the Award Ceremony on Friday night.
5. Collective Artists: This Division is open to both single artist and multiple artist working on the same piece.
6. Multiple Entries: There will be a limit of two entries by each artist(s).

Where Can Judges Compete?
Judges of the World Show competition can enter the Master of Masters competition, the Collective Artists division, and the Interpretive Taxidermy division. Judges competing in any of these competitions must declare this to the competition committee so that appropriate judges can be selected.